New Apple Watch Ads Give A Closer Look At The Luxury Wearable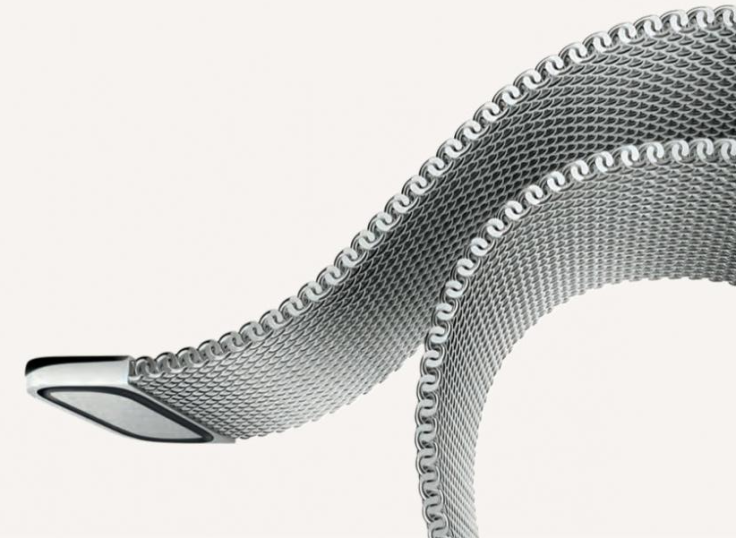 Apple Inc.'s forthcoming smartwatch will appear on 12 pages of the March issue of Vogue, as the device's April release date approaches. The high-end wearable appears alongside luxury and fashion brands for good reason – the lowest-priced Apple Watch will still cost nearly double most of its competitors.
Apple will release the Watch in two sizes as well as three versions – a stainless-steel Standard model, a rubber-banded, Aluminum Sport, and the 18-karat gold Edition. All three appear in Vogue on top of a white backdrop in March, when fashion brands traditionally preview their spring collections.
The Apple Watch made its print debut on the cover of Vogue China last year, as editor Anna Wintour pushes to make Vogue the most technologically inclined of any fashion magazine. In 2013, Google Glass was featured in a similar 12-page spread.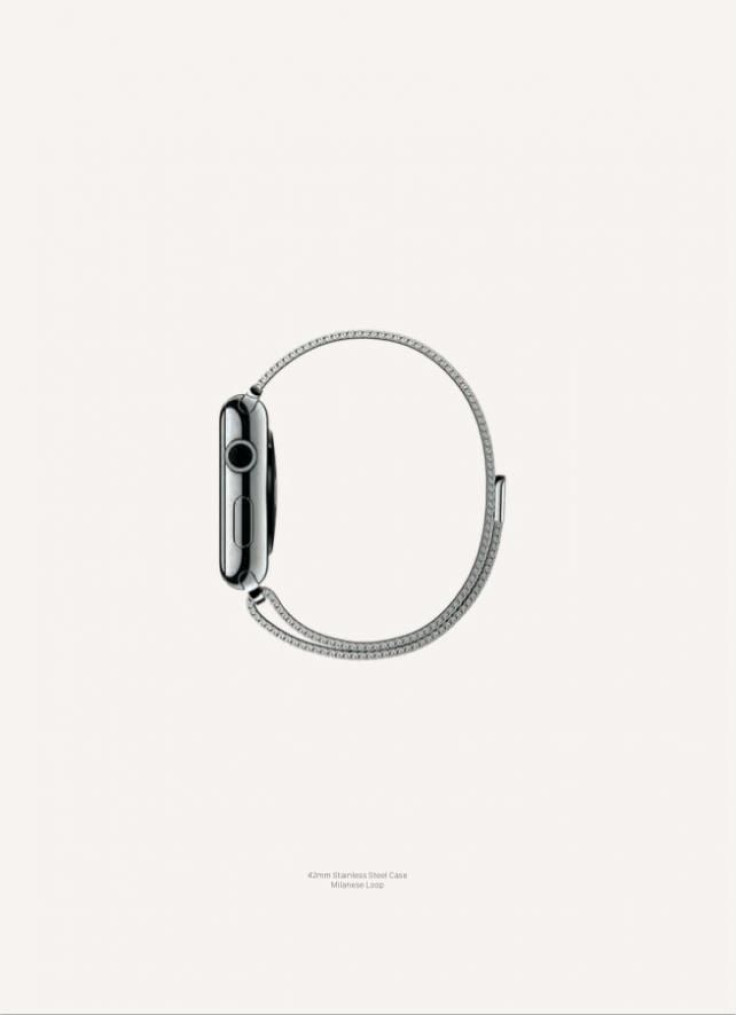 Apple is showcasing the Watch with life-size images of its various collections, showcasing its number of options for bands, finish and style. Vogue's digital edition showcases an interactive video ad with a rotating 18-karat rose gold Apple Watch Edition, and tech blog 9to5Mac has captured video of the ad.
The Apple Watch also appeared in February's issue of another Condé Nast title, Self magazine. The Sport edition of the Watch is worn by model Candice Swanepoel in the magazine, according to Ad Age, in ads that discuss its fitness features.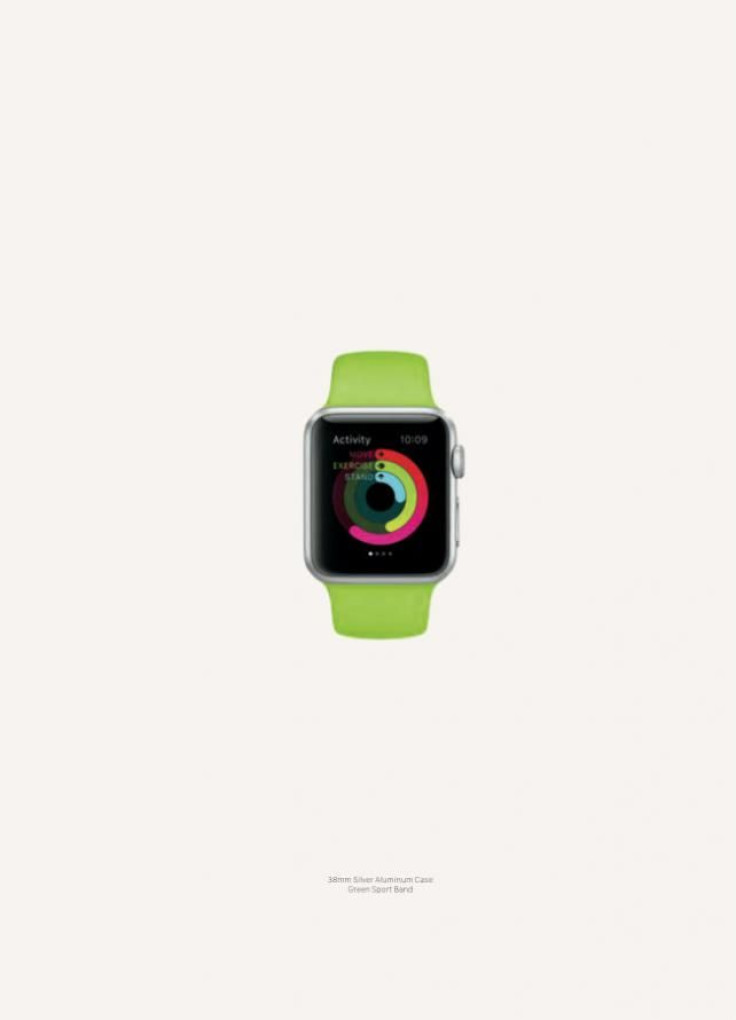 © Copyright IBTimes 2023. All rights reserved.