New 'Final Fantasy VII Remake' Video And Wallpapers Featuring Protagonist Cloud Strife Released
The hype about "Final Fantasy VII Remake" continues as Square Enix releases a new video and wallpapers featuring the game's iconic blonde-haired buster sword-wielding protagonist, Cloud.
The official "Final Fantasy VII Remake" Twitter account recently released a short video featuring the game's protagonist, the ex-SOLDIER everybody knows as Cloud Strife. The video doesn't reveal anything new, but instead shows various scenes from previous trailers, all of them focused on the spiky-haired hero.
The 23-second video starts by introducing Cloud as a "Mercenary for hire." It then shows scenes where he rides his bike with the Avalanche characters (particularly Jessie), punishes some enemies with slashes from his buster sword, is held by Tifa and Aerith, attacks more enemies, and finally tries to smash his weapon against an unseen enemy everybody knows as Sephiroth.
It's interesting to see one of Cloud's lines, "what's done is done," appear from the 0:11 mark. A fan noted on Twitter, however, that his actual catchphrase from the original game was different – it was "Don't really care."
Square Enix, via the same tweet, also announced that it has released new wallpapers and avatars featuring Cloud. The wallpapers can be downloaded for a variety of devices including laptops (of varying resolutions) and smartphones (of various screen sizes and resolutions). The avatars, on the other hand, come in a 400 x 400 resolution only, and can be used as profile images.
The "Final Fantasy VII Remake" downloads page also indicate that wallpapers and avatars for Tifa Lockhart, Aerith Gainsborough and Barret Wallace will also be released soon. Square Enix didn't mention when these will be released; it might be planning to release them as surprises for excited fans. Videos similar to the one for Cloud might also be released for the others as well.
Reversible cover
The good news about "Final Fantasy VII Remake" just can't stop coming. Aside from announcing the wallpapers and avatars, Square Enix also announced that all "FFVII Remake" physical copies for release in North America and Europe will have reversible covers.
Those who do not like the cover the game company initially revealed for the regions, which is a play on the original game's cover, can simply reverse it so that it will match the one used in Japan. The Japanese cover uses a black background behind the game's logo.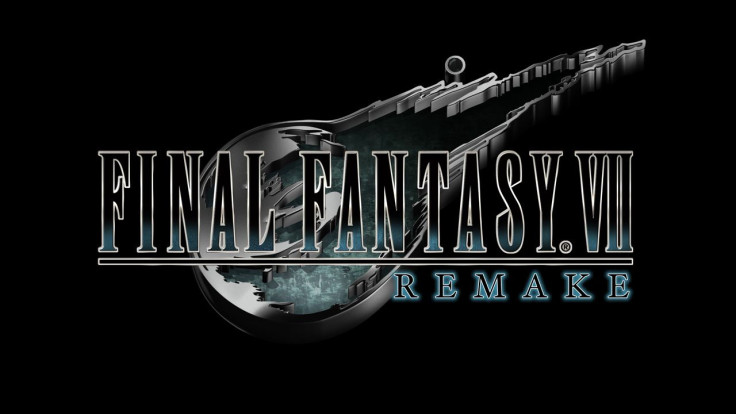 © Copyright IBTimes 2023. All rights reserved.