New iPad WiFi Problem: Apple Investigating Performance Issues, Report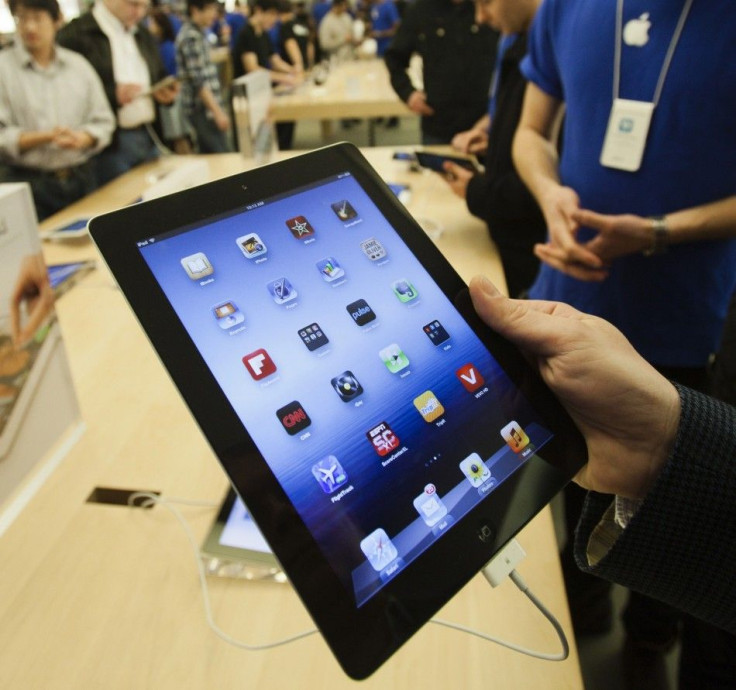 Apple may have rejected claims that its third generation iPad has overheating problems, but it's currently investigating claims of poor Wi-Fi performance, according to an apparent leaked document published by 9to5Mac.
Since the iPad launched on March 16, many users have complained about connection drops, slow download speeds and even not being to connect to Wi-Fi networks at all.
My shiny new iPad only works if I sit within six feet of my router. Tried two routers and it's the same. I sold my iPad 1. How I wish I could have it back. This one is no more use than a desktop with an Ethernet connection, one complaint read on the Apple Discussion Forum.
The document obtained by 9to5Mac reads: In the United States, contact centers and retail stores should capture iPad (3rd generation) Wi-Fi only devices if they exhibit any issue related to Wi-Fi. Symptoms can include, but are not limited to: Intermittent connectivity, Slow Wi-Fi speeds and Wi-Fi network.
Apple had advised users with Wi-Fi problems to contact Apple Care with Wi-Fi problems.
One solution posted by OSXDaily comes in five steps:
Open Settings and tap on General
Tap Network and tap Wi-Fi
Tap the blue arrow next to the wireless router you are connected to
At the next screen, tap Forget this Network
Go back to Wi-Fi and rejoin the network you just forgot
Overheating
IPad owners have also complained about an apparent 'overheating' problem in the lower left-hand corner of their tablet.
The new third-generation iPad gets up to 10°F warmer than the iPad 2, according to tests carried out by Tweakers.net. Their team ran GLBenchmark for five straight minutes on both the iPad 2 and the new iPad, and then performed a thermal image comparison. The lower left side of the new iPad measured up to 92.48°F, which Apple maintains is within normal thermal levels.
Apple has slammed the critique saying the new iPad operates well within the thermal specifications of the tablet.
I have been using the new iPad for almost two weeks -- a week before it was released to the public -- and I've seen no heat issues. I use my iPad every day over LTE and Wi-Fi, holding it my hand and on my lap and the device doesn't get hot, Apple spokeswoman Trudy Muller told The Loop.
The overheating issue has been attributed to the larger battery, which is necessary for the operation of new features such as the 2048 x 1536, 3.1 million pixel display and 4G LTE.
The new iPad features include:
Processor: A5X quad-core processor touted as twice as fast and four times better performance than Tegra 3 chip.
Camera: 5-megapixel backside illuminated sensor on the back, 5-element lens, IR filter, and ISP built into the A5X chip.
Video: 1080p video recording.
Voice Dictation: Supports U.S. English, British, Australian, French, German and Japanese.
4G LTE: New iPad now has 21Mbps HSPA+ and DC-HSDPA at 42Mbps, with LTE taking the cake at 73Mbps. Verizon, Rogers, Bell, Telus and AT&T will be the LTE partners.
Battery Life: 10 hours of battery life still! 9 hours on 4G
Size: 9.4mm thin, weighing 1.4lbs.
Price: $499 for 16GB! 32GB is $599 and 64GB for $699.
© Copyright IBTimes 2023. All rights reserved.