New ISIS Video Celebrates Brussels Attack, Quotes Trump And Calls Supporters To Islamic State's Jihad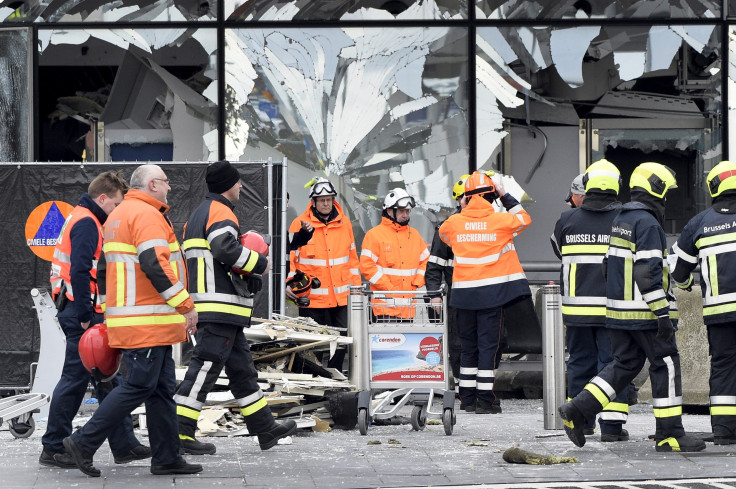 A new video that claims to have been released by the Islamic State group's propaganda wing opens with a map of the globe on fire, before flipping to images of carnage in Brussels as voices of newscasters and pundits, as well as GOP front-runner Donald Trump, speak about the devastation caused by the attacks. Phrases flash across the screen celebrating the deaths: "Claim your victory," and "Brothers, rise up!"
The video, which is marked with the al-Battar propaganda wing's logo, appears to be in celebration of the attacks and calls others to join in the fight. "Let's go for Jihad," text in the video says. Fighters, apparently aligned with the extremist group, also known as ISIS, are seen on the battlefield, brandishing and firing AK-47s and other weaponry. It seems to be a mashup of old and new footage — possibly from supporters of the group rather than the official base in Syria and Iraq.
International Business Times could not independently verify the authenticity of the video, but it appeared to be intended for ISIS supporters online and was disseminated through various mediums, including YouTube.
The video uses a sound-clip of Trump's recent comments responding to the Brussels attacks. "Brussels was one of the great, one of the most beautiful cities in the world, 20 years ago. It was amazing, actually, and safe," the GOP candidate is heard saying. "Now, it's an absolute horror show."
It comes days after coordinated attacks in Brussels resulted in the deaths of at least 31 civilians. An additional 300 people were reported wounded. ISIS, which continues to hold onto large swaths of Iraq and Syria, claimed responsibility for the violence. Following the attacks, there were reports that ISIS was handing out sweets in celebration of the massacre in Syria.
The video also shows black-clad fighters practicing their shooting skills in the desert. It praises those willing to attack its enemies and extols the virtues of fighters. Some of the video is in English, other parts in Arabic, but all of it translated — an indication that it is meant for recruitment purposes.
Despite the recent attack, the extremist group has lost a considerable amount of territory, possibly as much as 40 percent in Iraq and 20 percent in Syria. ISIS faces a number of challenges to its rule, including an intense U.S.-airstrike campaign and government and rebel forces on the ground fighting to take back land from the militants.
© Copyright IBTimes 2023. All rights reserved.