As Islamic State Pushes Abroad With Brussels Attack, ISIS Is Losing Territory In Syria And Iraq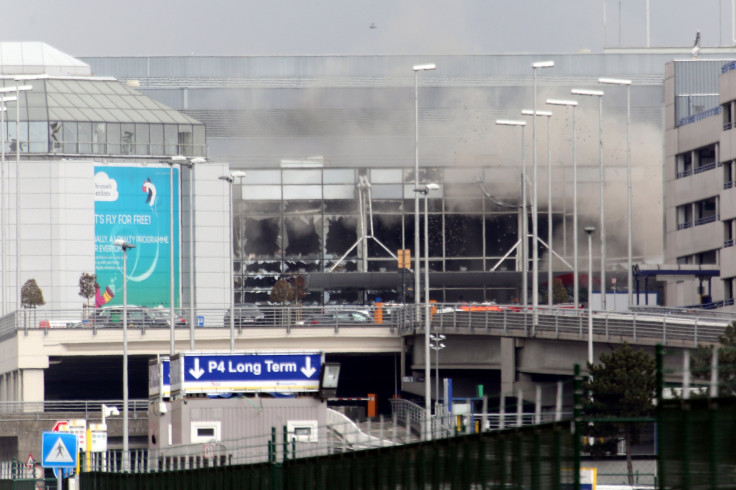 As the Islamic State group claimed responsibility for the deadly coordinated attacks in Brussels Tuesday, the extremists have steadily lost their grip at home. Amid an intense U.S.-led air campaign, ISIS has lost about a quarter of its territory in Iraq and Syria, which may be prompting the movement to search for targets abroad in a desperate attempt to show off fresh gains.
"It's hard to deny the fact that the group is definitely losing ground in Syria and Iraq as a result of the United States- and Russian-led airstrikes and also pressure mounting from various other groups on the ground," said Yannick Veilleux-Lepage, a doctoral researcher at the Handa Centre for the Study of Terrorism and Political Violence at the University of St. Andrews in Scotland. "It could be a way to demonstrate the loss suffered on battlefields aren't actually effecting their ability to carry out operations."
The attacks Tuesday — which targeted the Brussels airport and a subway station — resulted in more than 30 deaths and immediately prompted speculation that the same cell responsible for last November's terrorist attacks in Paris may have struck again. Last Friday, Salah Abdeslam, a prime suspect in those attacks, was arrested by Belgian authorities. The Tuesday attacks were "relatively sophisticated," according to Veilleux-Lepage, leading some to believe they may have already been in the works, but pushed forward following Abdeslam's arrest.
"It's honestly way too early to say if the events in Brussels are linked to the pressures ISIS is feeling on the battlefield," Veilleux-Lepage cautioned.
The latest terrorist violence comes as the Islamic State group, also known as ISIS, has expanded its presence in some places while losing ground at its base. In Libya, the group has made major territorial gains, and insurgent groups in Afghanistan, Nigeria, Egypt and elsewhere have pledged allegiance to the Syria-based extremists. Attacks in Turkey have grown more frequent, and late last year, an ISIS affiliate claimed responsibility for bringing down a Russian tourist plane over Egypt and carried out major attacks in Lebanon.
But in its most important hub — the self-proclaimed caliphate in Syria and Iraq — the group's territory has been shrinking. The group faces a multi-pronged threat, as it has been targeted by U.S.-led airstrikes and a separate Russian campaign, which recently ended. At the same time, ISIS has lost ground on various fronts to Kurdish rebels, the Iraqi military, the Syrian regime and rebels. ISIS has lost about 40 percent of its territory in Iraq and about 20 percent in Syria, military officials have said.
In the last few months, there have been claims of more loss of territory, strained revenue and growing defections. A State Department spokesman said earlier this month that ISIS was increasingly pushing forward an army of child soldiers to compensate for its loss of manpower. Reports earlier this year indicated that ISIS has cut its fighters' salaries to make up for the budget shortfalls as well as levying new taxes on civilians.
"The enemy is weaker and on the defensive," Col. Steve Warren, a spokesman for the U.S. anti-ISIS campaign, told the press earlier this year. "They have not gained one inch in Iraq since May."
© Copyright IBTimes 2023. All rights reserved.