New 'One Piece' Game Could Be In Development, Latest Bandai Namco And Shueisha Leak Suggests
KEY POINTS
A new "One Piece" video game could be announced very soon
Many believe Bandai Namco is working on a game called "One Piece Odyssey"
The company hasn't said anything about the recently discovered trademark filing yet
A new "One Piece" game could be in the works at Bandai Namco as suggested by a recently discovered trademark filed by the company in Japan.
Japanese multinational video game publisher Bandai Namco Entertainment and manga publisher Shueisha filed a trademark that references the title "One Piece Odyssey" on June 17. Nothing is certain about the trademark as of yet, since the filing mentions "swimming earplugs" and "downloadable computer programs for mobile phones." It is typical for most companies to cast a wide net on their trademark applications, as some do this for potential merchandising opportunities.
Since the trademark filing is too vague, it is hard to say what "One Piece Odyssey" really is. There's a possibility that it's a new movie, manga, mobile game, PC-only video game or none of the things mentioned.
However, based on the previous project of Bandai Namco Entertainment and Shueisha, it is highly likely that it's a new video game, just like the 2019 title "One Piece World Seeker."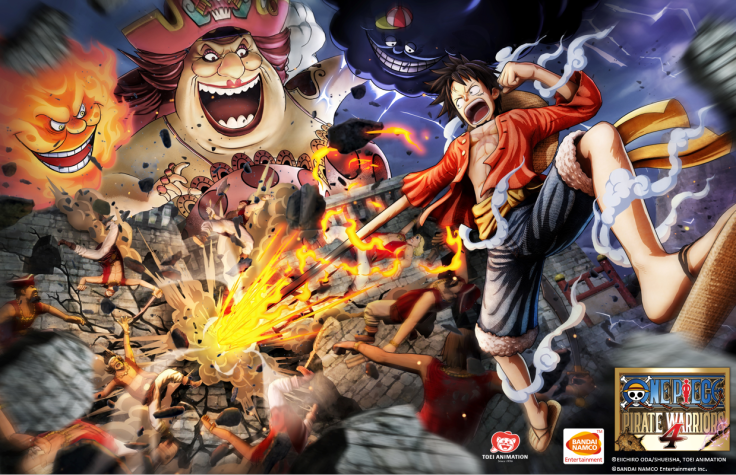 If this is the case, it would be the first "One Piece" release from Bandai Namco after the epic RPG brawler title "One Piece: Pirate Warrior 4," which came out in the Spring of 2020. The game launched on PlayStation 4, PC, Xbox One and Nintendo Switch.
Meanwhile, the company also filed a couple of trademarks in Europe on June 25. The said trademarks are titled "MHUI" and " MHUR," which many believe could be related to another hit manga and anime series "My Hero Academia." The Japanese game publisher already released several games under the "My Hero Academia" banner in the past. However, with tricky titles, it is hard to conclude what they are really for.
Bandai Namco is yet to comment on these recent discoveries. Fans are excited to learn what exactly the publisher is preparing in connection to these trademarks. If these are video games, fans will hear about them very soon since several gaming events are scheduled this coming summer.
In the meantime, fans should temper their expectations about "One Piece Odyssey." In the absence of an official announcement from Bandai Namco, fans should take the latest details about "One Piece Odyssey" with a grain of salt.
© Copyright IBTimes 2022. All rights reserved.
FOLLOW MORE IBT NEWS ON THE BELOW CHANNELS