New Whale Buys 150 Billion SHIB Tokens Worth $8M
KEY POINTS
A whale has bought 150 billion SHIB worth $8M
The whale converted ETH into SHIB with a gas fee of $88
Whales continue to take advantage of lower prices
A massive transaction of Shiba Inu worth $8 million by a new whale has raised the prospects of the tokens turn bullish again.
Whales, addresses or entities that hold a humongous amount of cryptocurrency, have been taking advantage of the current bearish prices. SHIB token is currently 45.51% away from its all-time high at $0.00008845, which it scaled 20 days ago.
The purchase of more than 150 billion SHIB tokens, the first transaction from the address, follows a pattern. "In the last three weeks, individual whales have purchased more than 20 billion SHIB coins each during the dip," reported WatcherGuru.
"Whales who picked up SHIB in June saw the coin getting listed on eToro in July. Whales who purchased SHIB in July saw it being listed on WeBull and Coinbase Pro in August. Similarly, whales who bought SHIB in August saw the coin getting listed on Binance and Coinbase in September," said the report.
As the whale action surges again in October and November, another listing could be around the corner. More than 500,000 people have signed a petition for listing Shiba Inu on Robinhood, and if approved, the listing would turn the price action for the token bullish again.
The latest purchase of 150 billion SHIB tokens was initiated by converting Ether and involves a gas fee of around $88.
SHIB had a market capitalization of $26.3 billion as of 3:26 a.m. ET, data from CoinGecko showed. The token's price is $0.00004825. There's a 6.48% drop in trading volume with a market dominance of 1.02%.
As per the data from Coincarp, nearly 71.72% of the total supply of the Shiba Inu is controlled by the top 20 whales. This means that these 20 wallets can manipulate and turn the prices bullish. This is one of the biggest drawbacks of SHIB tokens.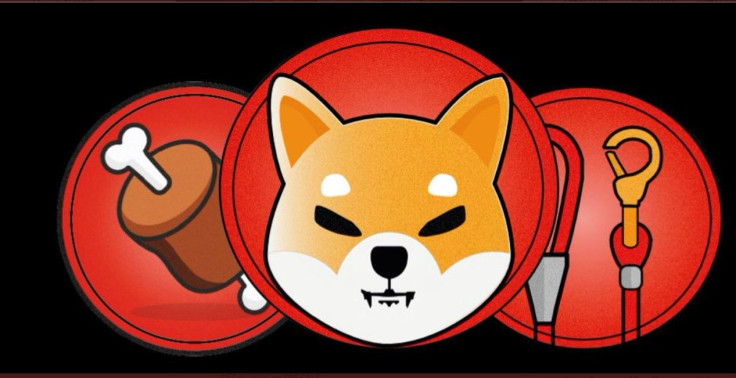 © Copyright IBTimes 2023. All rights reserved.