Newborn's Body Found In Airplane's Lavatory, Its Mouth Stuffed With Toilet Paper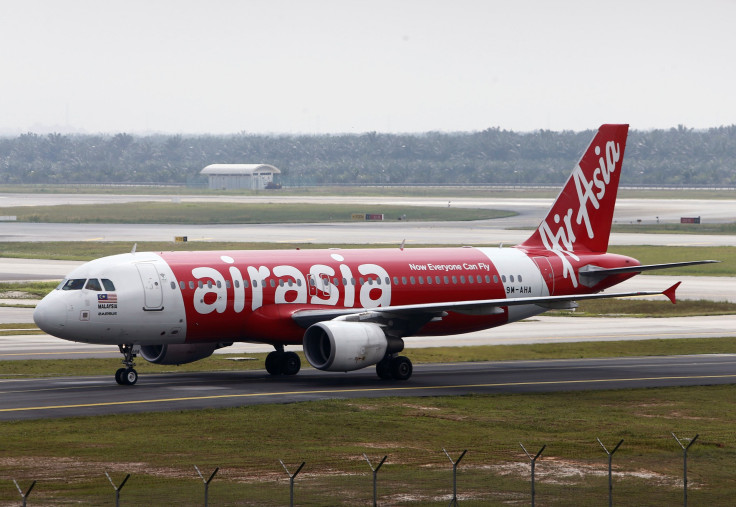 The body of a newborn with toilet paper stuffed in its mouth was found in the lavatory of an AirAsia aircraft after it landed in New Delhi on Wednesday.
The baby wrapped in toilet paper was discovered by cabin crew during a routine check of the lavatories and they raised an alarm, a 19-year-old taekwondo player, who was accompanied by her coach, admitted she lost her baby. The Delhi police were alerted and a medical examination was conducted on the woman, which revealed that the baby was delivered onboard. The body was sent for post-mortem.
Delhi IGI Airport DCP Sanjay Bhatia said initial tests suggest the baby was delivered stillborn, local daily Deccan Chronicle reported.
"A newborn infant was found lifeless and abandoned in one of the lavatories when the aircraft was being prepared for landing. The Delhi Police was alerted and a doctor from the medical team at Delhi International Airport confirmed that the baby had been delivered onboard," AirAsia said in a statement. "A suspect has been held back by police for further investigation. The suspect was identified on questioning of all female passengers onboard."
According to a senior police officer, the suspect is believed to have boarded the flight from Guwahati in Assam and looked underage. The investigation is going on to see if it is a case of forced abortion.
Her coach, who was set to accompany her for a tournament in North Korea the next day, told the police that he was neither aware of her pregnancy nor had she revealed about it in the documents filled for traveling in the flight.
"The matter has been reported to DGCA (Directorate General of Civil Aviation) and the airline's staff are attending to other guests and cooperating with Delhi Police. We will be assisting in the investigation and cooperating with all concerned agencies," AirAsia said.
"AirAsia India would like to apologise to all guests experiencing disruptions in their flight schedule," it added.
In a similar incident in January, body of a newborn was found wrapped in a plastic bag in an airplane lavatory at Soekarno–Hatta International Airport, Indonesia.
The plane was diverted to Bangkok after the suspected mother started bleeding, however, the baby wasn't found until the flight arrived at Soekarno–Hatta. The 37-year-old suspected mother, who already has two children in Indonesia, was held at the Bangkok airport.
"The woman was in economy class but then laid on a business-class seat with an oxygen mask. The captain then announced we should divert to Bangkok," said Francesco Calore, Etihad Airways crew member, Newsweek reported.
Jakarta Airport Police Chief Ahmad Yusef said she looked unhealthy and was immediately taken to Bangkok's Suvarnabhumi Airport's health center. She admitted that she left the baby in the flight bathroom as she had gotten pregnant by her employer in UAE.
© Copyright IBTimes 2023. All rights reserved.