Delta Air Lines Controversy: Man Who Sexually Assaulted Woman Mid-Flight Walked Free
A 23-year-old woman accused Delta Air Lines of taking no action against the man who sexually assaulted her mid-air. Castaic resident Delany Luh wrote on her Twitter account about the alleged incident that occurred on a flight from St. Paul, Minnesota, to Los Angeles on June 16.
Luh, who was seated between two men during the flight, was jolted awake to find one of them shoving his hands down her leggings. She reported the incident to the staff on the plane but they failed to apprehend the man upon landing.
"This guy violated me and put his hands in my pants while I was sleeping," the fashion designer told CW-affiliated television station KTLA. According to Luh, the passenger was drinking heavily on the flight.
"The first thing that went through my head is, 'What do I do? Who do I call? Did this really just happen?'" she recalled. "I was in shock."
Luh said she yelled at the man to stop but he refused to move and instead ordered her to climb over him.
"I ran and sprinted down the hall to the back of the plane where I saw a flight attendant," Luh said. "I grabbed her, and I hugged her, and I looked her in the eye and said, 'Please, please help me.'"
Luh said the crew immediately reseated her and told her they would "handle the situation" upon landing. But upon landing, the man was allowed to walk free and was not detained.
"I was left humiliated, violated, scared and filled with anxiety," she wrote on Twitter. In another tweet, she wrote that police arrived and told her Delta did "not follow the correct protocol for this incident" by letting him go.
In a statement to Fox News, Delta wrote: "The safety and security of our customers is our top priority. The behavior of another passenger described by Ms. Luh on her recent flight is unacceptable. The incident was reported to local and federal law enforcement shortly after the aircraft landed. We have reached out to Ms. Luh for more information on this incident."
According to Fox News, Delta also reached out to Luh on Twitter on Friday.
"I'm telling you all this so if this were to ever happen to anyone else please stand up [and] USE YOUR VOICE," she continued on Twitter. "Had I put up more of a fight for myself Will would've probably not walked away a free man while I was left devastated that nothing could be done. Don't let society and fear keep you quiet."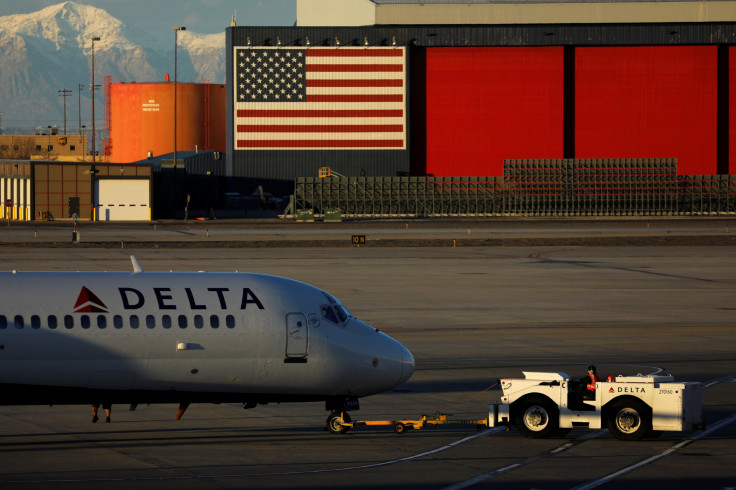 © Copyright IBTimes 2023. All rights reserved.
FOLLOW MORE IBT NEWS ON THE BELOW CHANNELS