The Next Eike Batista? Eduardo Saverin, The Brazilian Who Helped Build Facebook (NASDAQ:FB), Has A Fortune Estimated In $2.2B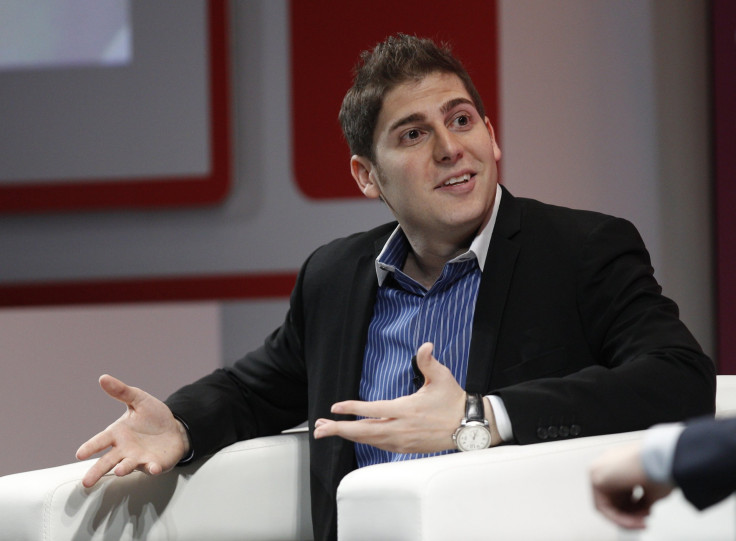 In every world billionaires list, a few regulars come up: Microsoft founding father Bill Gates, Mexican telephone magnate Carlos Slim, Facebook Wunderkind Mark Zuckerberg, and so on. Zuckerberg, named the youngest billionaire in history, leads the list of youngest billionaires, a group of five under-35 year olds who have made it big.
Among the names that made the list is Brazilian Eduardo Saverin, the only non-American and one of masterminds behind Facebook. The São Paulo-born, Miami-bred visionary who had a much-publicized fallout with Zuckerberg in the early days of Facebook, kept to himself for almost a decade. Little was known about him besides his age (31 at the moment), his small current participation in the company (currently less than 5 percent) and the fact that he moved to Singapore, where he lived until Facebook went public in May 2012.
In the days surrounding the IPO -- which would come to be known as one of the most chaotic in history -- it was widely known that Saverin, who lived in the U.S. for 17 years, had renounced to his American citizenship. Rumors sparked that he had done it to avoid taxes, but that was one of issues he clarified in the first interview he gave later that month.
"The decision was strictly based on my interest of living and working in Singapore" he told Brazilian magazine Veja. "I am obligated and I will pay hundreds of millions of dollars in taxes to the American government, and I already paid and I will keep paying whatever taxes I owe based on my time as a U.S. citizen."
Saverin's family emigrated to the U.S. in 1992 for a better future -- Brazil was then facing a deep financial crisis, and then-President Fernando Collor had just frozen all savings accounts. Saverin's parents, a chemist and a psychologist, brought their three kids to Miami, where they settled. Saverin was a precocious child: He made headlines at 13, when he beat a chess grandmaster in Orlando.
He met Zuckerberg in 2004, as a fellow undergraduate at Harvard. Noting the lack of an online social network there, the two started working on a Harvard-exclusive website where students could connect. The resulting site was registered as "Thefacebook" under Saverin's family address in Miami.
What happened between the two young men is one of the best-known business divorces from the last decade: As Facebook grew and drew attention from the media, Saverin was tasked with running the business side on the East Coast while Zuckerberg and the rest of team developed the product in Palo Alto, Calif., from where they drove Saverin out of the operation and reducing his participation to 10 percent.
When notified, Saverin sued Facebook and his former partners. The lawsuit was settled out of court and Saverin walked away with a 5 percent share and a non-disclosure agreement. He later moved to Singapore, where he still resides.
Now, he claims to harbor no hard feelings toward Zuckerberg. "I have only good things to say about Mark. His focus on the company since its very first day is anything short of admirable," he told Veja.
Saverin's story was told in the Oscar-winning 2010 movie "The Social Network," which made his name public domain -- but not so much his face, as the New York Times found when it published a photo of actor Andrew Garfield (who portrays him in the movie) along with the story of Saverin renouncing his U.S. citizenship.
The billionaire dismisses the film as fiction. "It is not a documentary; that is not how things happened," he assured. "I would never throw a laptop at anybody, not even at Mark."
Saverin now occupies his days investing "like a crazy person," mostly in Internet start-ups. He expressed a desire to bring his business operations closer to home, and many see him as the next big Brazilian entrepreneur. He admitted to being CC'ed on emails sent to tycoon Eike Batista, although that might not be the path he wants to follow. "I am Brazilian and I want to invest in Brazil -- though not through minerals, unless it's silicon or something tech-related," he said.
© Copyright IBTimes 2022. All rights reserved.
FOLLOW MORE IBT NEWS ON THE BELOW CHANNELS