Nexus 6 Release Date Coming: Rumors Suggest October Launch, Third-Generation LG Manufacturing; What To Expect At Google I/O?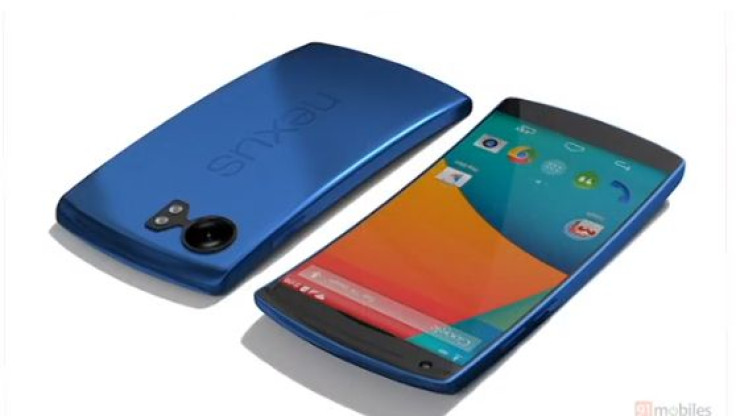 The Google Nexus 5 has been on the market for less than six months, but rumors are already accumulating about its successor, likely to be called the Nexus 6.
Some of the first news about the Nexus 6 came directly from Google Senior Vice President Sundar Pichai, who discussed the coming Nexus smartphone at the World Mobile Congress in February. Pichai assured that the device would not be released in the first half of the year, which has led many to believe that the Nexus 6 may launch in the last months of 2014. Sources have recently told Android Geeks that the Nexus 6 may be announced in October, which falls in step with many previous unveilings of Nexus devices. The Nexus 5, for example, launched on Oct. 31 last year and went on sale in November. The Nexus 4 launched on Oct. 29, 2012, and the Galaxy Nexus launched on Oct. 19, 2011. Even if the Nexus 6 announcement timeline is plausible, it may be some time before the public gets more concrete information on the device.
There may also be plenty of time for Google to surprise the public with a new launch strategy. Notably, Google forwent an unveiling event for the Nexus 5 last year and simply announced the device and Android 4.4 KitKat operating system on its blog, as well as on the Google Play Store. Fans and pundits may expect Google to provide a similar launch for the Nexus 6, or something else completely unexpected.
Still, murmurs suggest that the Nexus 6 may be developed by LG and may also take after the rumored LG G3 in design; these rumors also piggyback from old rumors that surrounded the Nexus 5 and Nexus 4 in their pre-release periods. Both the Nexus 5 and Nexus 4 were developed by LG and we both based on other LG devices --- the LG G2 was the model for the Nexus 5, while the Nexus 4 took inspiration from the LG Optimus G. Consumers saw both previous Nexus devices feature similar specs to their LG counterparts; in particular; the Nexus 5 and LG G2 both featured a Qualcomm Snapdragon 800 processor, a 1080p display and Optical Image Stabilization included in their cameras. Many expect that the Nexus 6 may include a number of specs to be introduced on the LG G3.
The still unofficial LG G3 is rumored to feature a Qualcomm Snapdragon 805 processor, a 5.3-inch or 5.4-inch 1080p True HD-IPS display, 2GB or 3GB mobile RAM, 16GB and 32GB of internal memory, a 13-megapixel to 16-megapixel camera, 3,200 or 3,300 mAh batteries, and the Android 4.4 KitKat operating system. Other rumors suggest the LG G3 may feature a 5-inch screen with Full HD or 2K resolution and a battery around 2,500 mAh. Reports predict a June release for the LG G3, after which we may be able to decipher more information about the Nexus 6.
The LG G3 and Nexus 6 may not share an operating system, however, as Nexus devices notably introduce the newest Android OS to the market. It is likely two Android updates will be released by the time the Nexus 6 launches. Users should expect an update in the summer and another update, which should be launched alongside the Nexus 6. At this point, it cannot be determined whether Google will continue the Android KitKat series; however, the Mountain View, Calif., company is well known for releasing two updates each year.
Reports indicate that the Nexus 6 may feature an exterior design unlike any seen on previous Nexus devices, seeing as Google usually opts for a unique design on each generation of its devices. The Nexus 5 features a matte-and-ceramic type texture, while the Nexus 4 features a double-sized glass exterior.
Many are also certain that we will not learn anything about the Nexus 6 at the Google I/O conference in June. Sources have told Android Geeks that there will be no Nexus or Android announcements at Google I/O, but such new may be saved for an event later in the summer, where the Nexus 8 and Android 4.5 operating system may be unveiled. If true, Google's 2014 timeline may mimic its release schedule from last year. In 2013, we saw Google launch new Chromebooks, developer tools and the Google Play Edition Samsung Galaxy S4 at Google I/O. In July, Google launched its Nexus 7 2013 tablet alongside the Android 4.3 Jelly Bean operating system, and introduced the Nexus 5 and Android 4.4 OS in October.
As said, it may take some time for Nexus 6 rumors to solidify, but recent reports indicate that many are interested in the coming devices.
© Copyright IBTimes 2023. All rights reserved.