NFL-Amazon Streaming Partnership Detailed, Games Only On Prime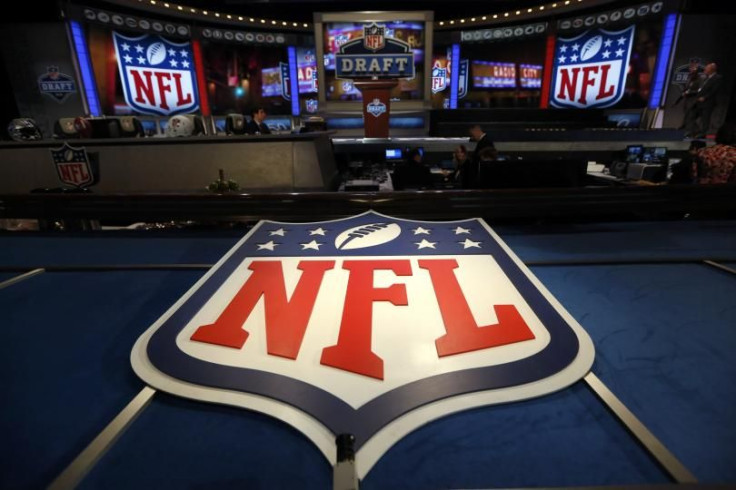 Amazon is known for its left-field maneuvers as a company, but the announcement earlier this year that it would stream NFL games this upcoming season was particularly surprising. But for the NFL, the two companies have more in common than spectators might think.
At the GeekWire Sports Tech Summit in Seattle, NFL chief operating officer Tod Leiweke said both companies shared a common focus on their customer base, Geekwire reported.
Read: Twitter Partners With NFL For Daily NFL Show, Pregame Video Coverage
"It's been fun for us to talk to the Amazon guys," Leiweke said. "They are just amazing at what they do and how they do it and you talk about breaking trail and changing the world and really thinking about the world in such abstract and different ways, but they are focused as we think we are on the end user."
More details also have started to emerge about how Amazon will package its NFL games this fall. Reuters reported Amazon wants to charge $2.8 million to advertisers for packages that include 30-second ads for its Thursday Night Football games, which will be available only to Amazon Prime subscribers. This season, Amazon will show 10 games during the season, and these matchups will also be shown on NBC and CBS.
Amazon was characteristically aggressive in acquiring the rights for the games. Last season, Twitter held streaming rights to the same games for around $10 million, but Amazon spent an estimated $50 million for the same package for the 2017-18 NFL season. However, the NFL and Twitter are still working on other packages, including Twitter-native programming for the upcoming NFL season.
The upcoming package comes amid an increasing focus among tech companies to get into streaming video. In particular, Twitter has been a heavy investor in live and streaming video that could run alongside tweets, adding content options in subjects like news, sports and gaming.
Read: Netflix Says Streaming Deals Like Amazon's NFL Deal Not 'Smart For Us'
As a company, Amazon is no stranger to video and original content thanks to its investments in original content with critically acclaimed shows like "Transparent." But live sports is a substantially different field for streaming video since it lacks as much traditional replay value. By comparison, Netflix previously said it would stay out of the live sports field for now and focus on its own original and catalog content.
In addition, breaking ingrained user habits for traditions like football can be difficult. Although Twitter got a handful of notable games in its streaming package last season, they averaged around 2.7 million viewers per showing, Marketing Land reported. By comparison, broadcast Thursday games averaged around 17 million viewers during the same time period.
© Copyright IBTimes 2022. All rights reserved.
FOLLOW MORE IBT NEWS ON THE BELOW CHANNELS