With the NFT Craze Booming, Will Supply Meet the Demand?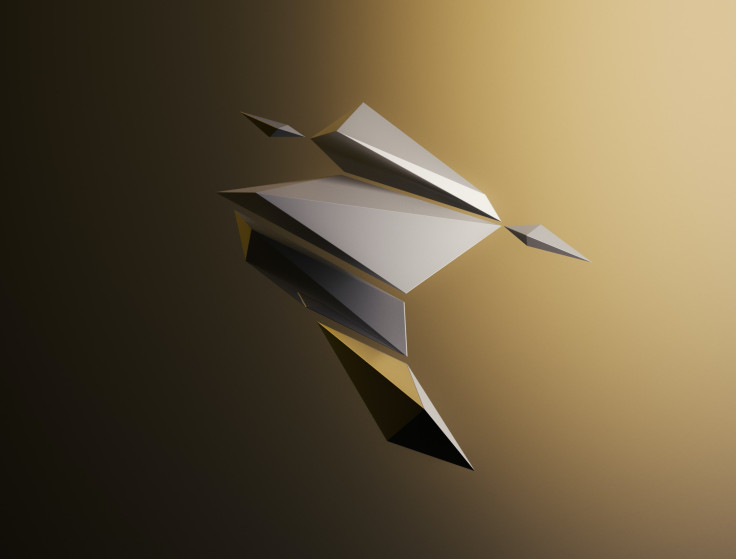 People who've never heard about non-fungible tokens either haven't been paying attention to mainstream and social media or live under a rock. The media has been agog with news about NFTs since Beeple made that outrageous $69 million NFT sales. Yes, someone did buy a piece of pixelated art that can't be seen or touched.
Now with the NFT craze picking more momentum than its detractors expect it to, you'd expect it to win over fans as well as detractors. And one question on both critics and supporters in the crypto space is this: will supply meet the demand in this insane boom?
What Has The NFT Market Been Up To?
Early August of 2021 saw the market for digital collectibles reach record highs in average prices and trading volumes. OpenSea, the world's biggest NFT marketplace, marked a record-high trading volume of almost $50 million on the first day of August.
But as the prices and trading volumes keep soaring, there are real concerns and talking points as to the ever-increasing demand of NFTs by the crypto-rich folks. This is even more relevant, seeing that most of the reputable NFT marketplaces have restricted entry. It's easy to forget that some months back, the average price of NFTs plummeted by 70%.
It was a fall from the previous peak of $4,000 in February to $1,400 in April. This is just one of the ways that volatility with supply or demand can disrupt stability in the NFT space. But experts in the industry anticipated the fall, especially after the inflationary hype surrounding non-fungible tokens, particularly with the marquee sale Beeple made in March.
A Dip Into The Psychology Behind Buying NFTs
For most people outside the crypto-verse, the thought of paying thousands and tens of millions of dollars for an intangible article is beyond crazy. But NFTs are more than the digital forms of pictures and artworks, music, or gifs they come as.
As a new and exciting digital innovation, the trend is fast becoming the equivalent of buying original artwork instead of a reproduction. You can agree that no one likes reproduction in the traditional art world, and it's always different from the real deal.
For instance, while a reproduction of the Monalisa might look like it was drawn by Leonardi da Vinci himself, art dealers can sniff out the differences in a matter of seconds. So, only one person can own the Monalisa, just the same way only one person can get the privilege of owning single editions of these rare digital collectibles.
However, some NFTs also come in multiple versions, which means that the creators produced more than one "original" version. It could be two, three, or even more. But each of them is of equal worth and is just as rare as the Monalisa we've cited.
The psychology of rarity that drives NFTs extends beyond intangible pictures and art to include tangible consumer products like rare playing cards from video games. So in truth, the rarity of a specific design and the feeling of prestige in owning the NFTs is what boosts the demand for them.
What's more, since every NFT is supposedly one of a kind, you would expect an increase in the face value of the tokens even more than what they represent. Besides, relative scarcity and bidding from crypto-rich NFT enthusiasts make the NFTs a hot and valuable possession.
Will Supply Meet Demand? These Platforms Are Making Sure It Does
While the supply for most fungible assets and cryptocurrencies like Bitcoin is limited, others might not be. Here are some fresh and exciting platforms in the NFT space to look out for:
#1. Unifty
Unifty is one platform making sure that the supply of NFTs meets its ever-rising demand in the crypto space. Colin Platt and Markus Bopp both built the platform, intending to drive mainstream adoption for non-fungible tokens. To achieve this, NFTs need to be made available across a variety of blockchains.
Unifty is a no-code NFT platform for creators where they can create and manage NFTs. One of the platform's goals is to handle the lack of NFT organizing and management tools at affordable prices. The platform's team hopes to achieve this and true decentralization, unlike the Amazon-esque nature of most NFT platforms.
Colin suggests the platform will be to NFT creators and artists what WordPress is to the blogging world. His team also addresses the issue of any future disparity between the supply and demand of NFTs in a unique way.
Some less-known artists can't afford to pay tens of dollars to create a non-fungible token piece. Some can't even afford to pay the sales or auction cut NFT sales auction platforms and marketplaces request.
It is for these sets of people that Unifty was made. Apart from being a no-code platform, NFT creators get 100% control of the NFTs they create.
#2. Ethernity Chain (ERN)
Ethernity Chain is a major force in the NFT space. It is a blockchain-based NFT platform that permits users to gather digital collectibles among the ever-rising popularity of NFTs. The platform has been minting NFTs with some big and global superstars like soccer player Leo Messi, soccer legend Pelé, Marilyn Monroe, U.S. Space Force , decorated boxer Manny Pacquiao and many more.
On the Ethernity Chain ecosystem, users buy and sell NFTs on-chain. Developers behind the platform say it is a DeFi crossover project with authenticated non-fungible tokens. Generally, it is a digital asset marketplace designed to create authenticated non-fungible tokens, including artworks and cool trading cards.
One of the aims of the platform is to promote social good. It achieves this by auctioning NFTs to help selected charities. Portions of proceeds can also be donated to any charity of the NFT star's choice.
Users can expect Ethernity to permit them to buy digital tokens and trade them too. What makes it even more special and rare is the fact that there are plans for more iconic content and imagery from the sports, film, and music world lined up.
#3. Bored Wine Company
As the name suggests, the Bored Wine Company is a wine brand built by the same team behind WiV—a blockchain-based trading platform. The wine brand has taken the NFT trend to a new level by facilitating off-chain transactions through the Bored Ape Yacht Club (BAYC).
The BAYC is a collection of 10,000 NFT artworks stored on the Ethereum blockchain. All the NFTs are unique apes with exceptional appearances. They are unique because they are generated from more than 170 traits, including clothing, headwear, expression, and much more.
Although the Bored Wine Company and the Bored Ape Yacht Club sound alike, they have no affiliations. However, Bored Apes NFT holders can now invest in the wine company and get more value for their money through both brands.
Investing in wine through the Bored Wine Company gets you an NFT minted on OpenSea, a case of wine, and a physical bottle of wine (to be delivered to your address of choice). Here's what's so cool about doing so—your wine case is designed with a dope label that matches whatever your Bored Ape's personality is.
Each case of wine contains six premium bottles of wine which will be stored for you in the Bored Wine Company. The company holds this case in trust for you for as long as you want. If you eventually want it delivered to you, fine. But if you want to sell it off, the company can do so for you.
Your Bored Ape NFT remains your access to these goodies. Without a doubt, this has been one of the most practical uses of NFTs. Little wonder that the number of members in the Bored Ape Yacht Club remains on the rise.
#4. Mythical Beings
The NFT space is an industry where tons of projects can thrive and be profitable simultaneously, and one of such gaining momentum is Mythical Beings. Mythical Beings is a mythological-based NFT collection that should be getting a lot more attention than it's enjoying currently.
It is a blockchain-oriented card collection game built on Ardor by Tarasca Art and Games. Ardor is a multichain blockchain platform that boasts exceptional parent-child architecture. Mythical Beings is unique from other card-based NFTs because every card and creature they carry is exceptional and backed by rich ancient history.
Users can collect cards, buy and trade them and even earn cryptocurrency while they're at it. The cards are original water paintings of artist Ana Santiso, and each of them has a unique story to tell.
#5. Splinterlands
No doubt the blockchain gaming space is on fire. Lots of different platforms are picking up momentum and registering growth in accounts, membership, and cards. Splinterland is one of those blockchain gaming platforms to look out for. A while ago, the platform hit an enviable milestone of 100,000 accounts.
The blockchain game combines elements of physical or traditional trading card games with extra mechanical perks of non-fungible tokens and its technology. Traditional cards like Yu-Gi-Oh or Pokémon made use of physical cards for distribution and trading; Splinterlands is using blockchain technology to ensure its transactions are recorded on an immutable ledger that is also public.
There are four tiers of rarity in Splinterlands cards: Legendary, Rare, Epic, and Common, with each having defined circulation caps. Also, there are seven stats, seven factions, more than 46 abilities, and at least 283 different cards to choose from.
#6. Hoard Exchange
Hoard Exchange may not be as popular as some NFT big guns like OpenSea, but they've been at it since the early days of NFTs. It is now one of the biggest marketplaces for digital goods and assets and has even rolled out an NFT marketplace on the Ethereum mainnet.
The platform allows its users to trade, loan, buy or sell NFTS, including in-game consumables, domain names, and digital art. Hoard is devoted to giving users the chance of true ownership when it comes to virtual items.
Users holding stable coins and NFTs can raise additional funds with Hoard by using the available borrowing and lending options. One significant way Hoard stands out from the pack is with its protocol that offers a high-performing ecosystem. Also, there are competitive fees to go with that.
Holders of Hoard's ERC20 Utility Token that has a supply of 1,000,000,000 can gain from a rich set of top-notch services and transactions options. The experienced team at Hoard has their sights set on the traditional gaming industry and exploiting their excellent UX experience.
Conclusion
There's no telling just how far the NFT craze will go or the innovations and marketplace changes it will bring. But one thing is for sure; this newfound enthusiasm will bring in some changes, as well as supporters, creators, and collectors into the NFT fold. With these in place, the question of supply meeting demand won't be a question worth asking.
FOLLOW MORE IBT NEWS ON THE BELOW CHANNELS