Nicola Peltz Net Worth: Brooklyn Beckham's Wife Is A Billionaire's Daughter
KEY POINTS
Nicola Peltz's father is billionaire investor Nelson Peltz
She is best known for starring in "Transformers: Age of Extinction"
Brooklyn Beckham and Peltz signed a prenuptial agreement before their wedding
Actress Nicola Peltz married Brooklyn Beckham in a whopping $5 million wedding held at her family's Palm Beach mansion in Miami this weekend.
Following the luxurious wedding of the couple, many fans wondered about her net worth. Here's the answer to that and more about Nicola.
Peltz came from an extremely wealthy family. Her mother is model Claudia Heffner Peltz and her father is billionaire investor Nelson Peltz, the founder of investment firm Trian Fund Management. The patriarch has a net worth of $1.6 billion, as per Forbes.
Nelson reportedly owns the 13-acre Palm Beach estate where Nicola and Brooklyn tied the knot.
Despite being the daughter of a billionaire, Nicola, who has many talents, has been working since she was a kid and steadily earning an own income through modeling and acting gigs in theater, film and television.
She appeared in the 2006 movie "Deck the Halls" and then went on to co-star opposite Jeff Daniels and Alison Pill in Manhattan Theater Club's production of "Blackbird."
Today, Peltz is best known for starring in the movies "Transformers: Age of Extinction" and "The Last Airbender" and the television series "Bates Motel," which ran from 2013 to 2017.
As of 2022, she has a net worth of $50 million, as per Celebrity Net Worth.
In July 2020, Nicola announced her engagement to Brooklyn.
The following year, the two bought a $10.5 million home in Beverly Hills, California, only to list the property for just under $11 million less than a year later.
A source told People the two are selling the house while planning to move to Miami.
"They loved the house and are sad to be listing it but realized that they wanted to be more flexible and bicoastal," the source said. "They want to have both a place in L.A. and one in Miami to be closer to their families, so a property this big just didn't make sense as they started looking at their more immediate future plans."
Brooklyn and Nicola signed a prenuptial agreement to protect their wealth ahead of their wedding over the weekend, according to The Sun. The details were not made publicly available.
Brooklyn is the son of England football legend David Beckham and Spice Girls member Victoria Beckham.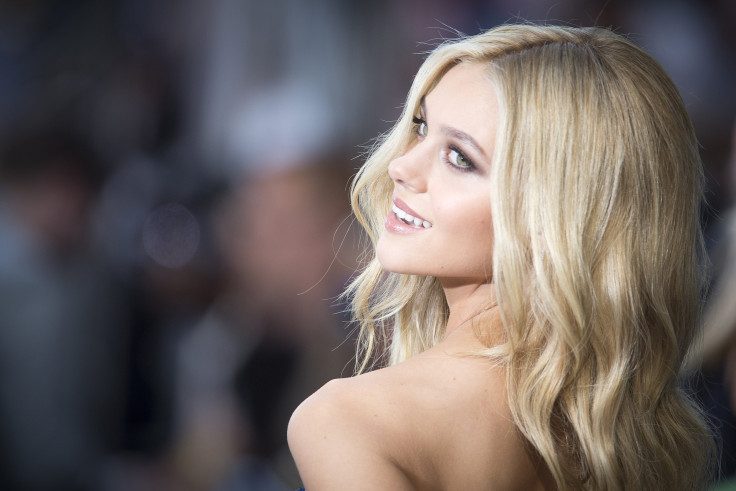 © Copyright IBTimes 2023. All rights reserved.