Nigeria Asks U.N. Al Qaeda Committee To Blacklist Boko Haram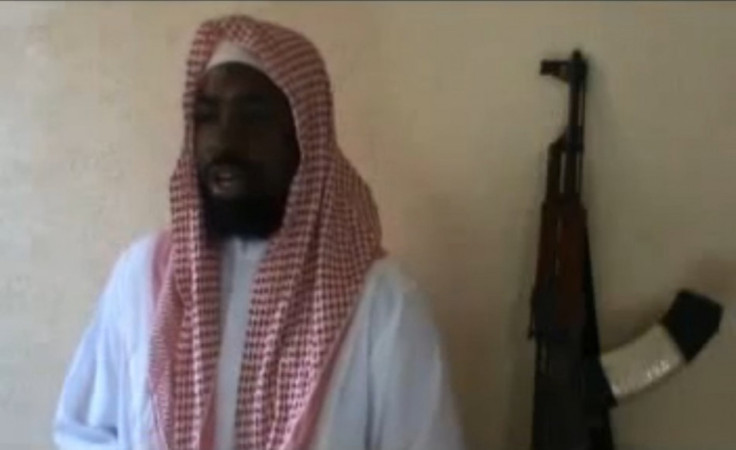 UNITED NATIONS (Reuters) - Nigeria has formally asked the U.N. Security Council al Qaeda sanctions committee to blacklist the Islamist militant group Boko Haram after the kidnapping of hundreds of schoolgirls, according to a confidential document obtained by Reuters.
If there is no objection by the 15-member council committee, which operates by consensus, Boko Haram will be sanctioned as of 3:00 p.m. EDT on Thursday. The sanctions would include an international asset freeze, travel ban and arms embargo.
Until recently, Nigeria had been reluctant to seek international assistance to combat Boko Haram.
Boko Haram kidnapped more than 250 girls from a secondary school in Chibok in remotenortheastern Nigeria on April 14 and has threatened to sell them into slavery. Eight other girls were taken from another village earlier this month.
In a letter to the committee, the Nigerian mission to the United Nations said the Boko Haram listing request had been "necessitated by the recent upsurge in its activities, particularly in northeast Nigeria."
"Difficult to object to such a request by the concerned country," said one of council diplomat.
The draft U.N. listing entry describes Boko Haram as an affiliate Of al Qaeda and the Organization of al Qaeda in the Islamic Maghreb (AQIM).
"Boko Haram has maintained a relationship with the Organization of al Qaeda in the Islamic Maghreb for training and material support purposes," according to the draft narrative summary accompanying the proposed listing.
"For example, Boko Haram gained valuable knowledge on the construction of improvised explosive devices from AQIM. A number of Boko Haram members fought alongside al Qaeda affiliated groups in Mali 2012 and 2013 before returning to Nigeria with terrorist expertise," it said.
Diplomats did not expect any objections to the blacklisting of Boko Haram, but said the expedited three-day time frame for approval by governments could be too tight for some members.
While Russia was not expected to object, diplomats warned that Moscow could ask for more time to review the request. If that were to occur, diplomats said there was only likely to be a brief delay in listing the group.
The Russian mission to the United Nations did not have an immediate response when queried by Reuters.
U.S. State Department spokeswoman Jen Psaki said Tuesday while Washington does not regard Boko Haram as being part of core al Qaeda, "we have long had ... indications of some limited assistance to Boko Haram from al Qaeda in the Islamic Maghreb including funds and training."
Nigeria's U.N. request also references a bomb attack on the United Nations' Nigeria headquarters on August 26, 2011 that killed 24 people and a Christmas Day 2011 bombing of a church in Madalla, on the outskirts of Abuja, that killed 37 people.
"Since summer 2012, Boko Haram has undertaken a campaign of violence against Nigerian schools and students," the draft narrative summary states, referencing attacks in 2013 and 2014.
Boko Haram's five-year-old insurgency is aimed at reviving a medieval Islamic caliphate in modern Nigeria, whose 170 million people are split roughly evenly between Christians and Muslims. The group is becoming, by far, the biggest security threat to Africa's top oil producer.
"In a statement released in November 2012, (Boko Haram's leader) Abubakar Shekauexpressed Boko Haram's solidarity with al Qaeda affiliates in Afghanistan, Iraq, North Africa, Somalia and Yemen," the draft U.N. narrative summary states.
Earlier this month, the U.N. Security Council threatened to take action against the insurgents, and the U.S. Ambassador to the United Nations Samantha Power urged the body to work quickly to designate Boko Haram as a terrorist group.
Boko Haram, which in the Hausa language means broadly "Western education is sinful," is loosely modeled on the Taliban movement in Afghanistan.
© Copyright Thomson Reuters 2023. All rights reserved.
FOLLOW MORE IBT NEWS ON THE BELOW CHANNELS