Nigeria Is Now Officially Ebola-Free, Says World Health Organization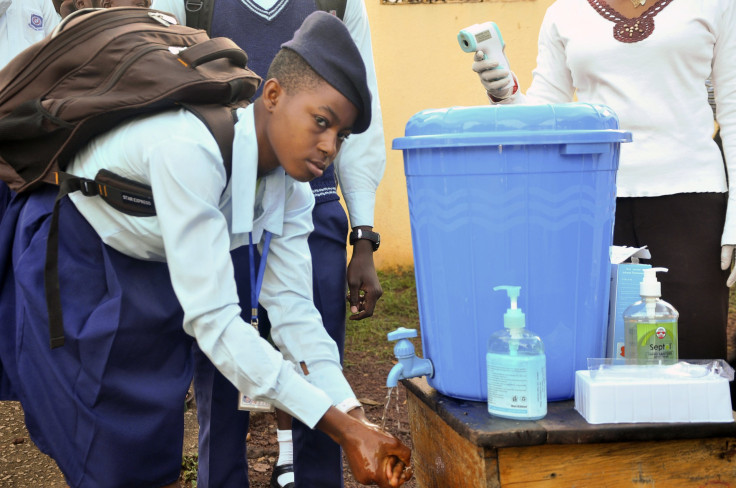 Nigeria has successfully contained Ebola and become officially free of the deadly virus, the World Health Organization, or WHO, said Monday. The 42-day period that Nigeria went without a new case of Ebola is double the maximum incubation period for the virus, The Associated Press, or AP reported.
"Nigeria is now free of Ebola," Rui Gama Vaz, a WHO representative, told a news conference in the capital Abuja, Reuters reported. "This is a spectacular success story…It shows that Ebola can be contained but we must be clear that we have only won a battle. The war will only end when West Africa is also declared free of Ebola."
The first case of Ebola in the West African nation was reportedly confirmed in July when an American-Liberian citizen, Patrick Sawyer, was diagnosed in Lagos with the disease. The Liberian government consultant fell ill and collapsed at the airport in Nigeria's largest city. He later died but reportedly infected several others as the country was not equipped with proper facilities at the time.
Nigeria reported 20 confirmed cases of Ebola, of which eight have died. The last confirmed case was reportedly on Sept. 8.
"Nigeria acted quickly and early and on a large scale" John Vertefeuille, with the U.S. Centers for Disease Control and Prevention, reportedly told Agence France-Presse. "They acted aggressively, especially in terms of contact-tracing."
In the last one week, Nigeria became the second West African country to be declared Ebola free. On Friday, WHO announced Senegal free of Ebola.
However, Vaz also reportedly warned that the geographical location and Nigeria's extensive borders made it vulnerable to imported cases of Ebola.
"Therefore there is need to continue to work together with states to ensure adequate preparedness to rapidly respond, in case of any potential re-importation," he said, according to AP.
The Ebola outbreak has claimed over 4,500 lives in West Africa, mostly in Liberia, Guinea and Sierra Leone.
© Copyright IBTimes 2023. All rights reserved.