Nigerian President Lists Boko Haram, Trade, Corruption As Priorities For White House Talks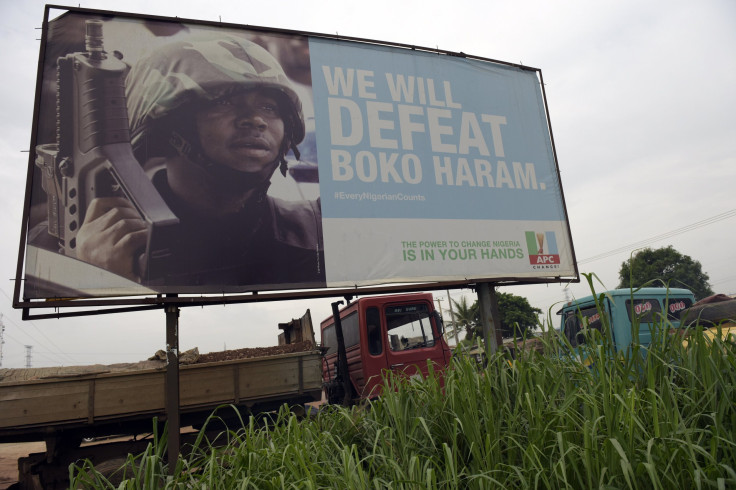 Nigerian President Muhammadu Buhari has listed Boko Haram, trade and government corruption as core issues he will discuss with U.S. President Barack Obama and other senior White House officials during his upcoming visit to the United States. Buhari is largely looking to strengthen Nigeria-U.S. relations and increase international efforts against terrorism in West Africa, the Nigerian leader's spokesman said in a statement to local media Thursday.
"Topmost on the agenda of President Buhari's talks with President Obama and United States Government officials will be measures to strengthen and intensify bilateral and international cooperation against terrorism in Nigeria and West-Africa," Nigeria's special adviser to the president, Femi Adesina, said in the statement, according to Vanguard Newspapers.
Various federal and local Nigerian officials will accompany Buhari on the four-day trip to the United States, where they will meet with their American counterparts in an effort to build ties between the two countries. U.S. Vice President Joe Biden, Attorney-General Loretta Lynch and Joint Chiefs of Staff General Martin Dempsey and Deputy Secretary of Defense Robert Work will partake in the high-level talks. The Nigerian president, who replaced his top military commanders Monday, is expected to request U.S. assistance to fight Islamist militant group Boko Haram, which has ravaged the African nation for the past six years.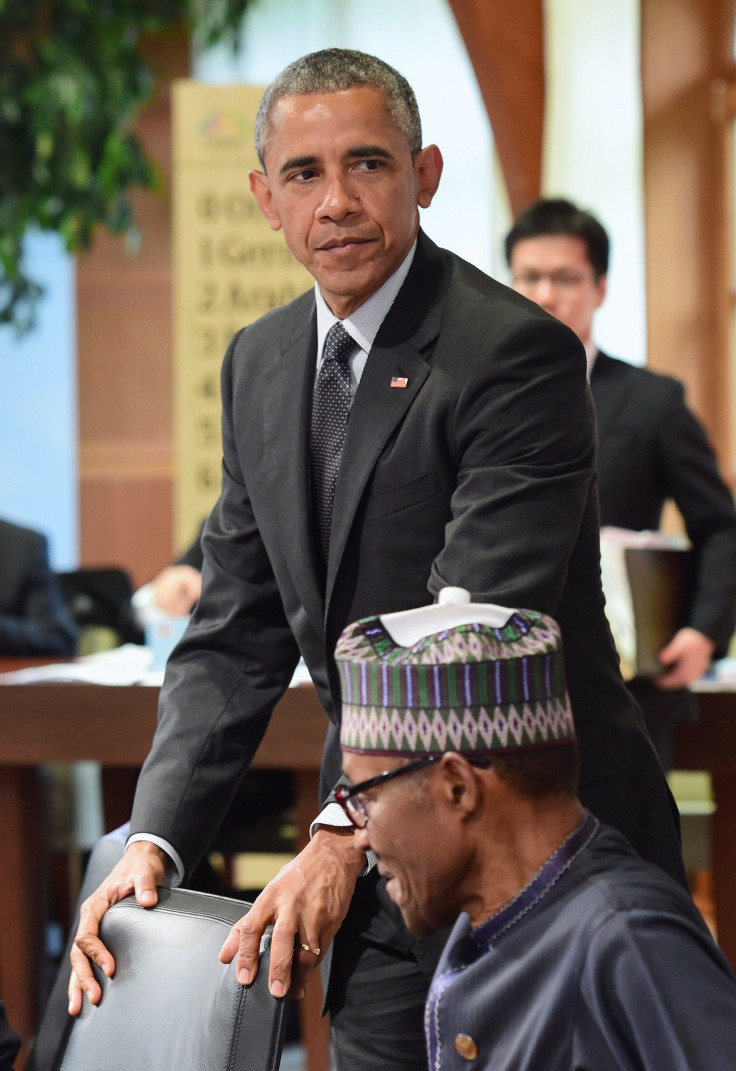 Buhari is also expected to seek America's support on political and economic reforms to fight corruption and boost Nigeria-U.S. trade. Nigeria is the largest economy in Africa, but the petroleum-rich country has suffered from the falling price of oil and corruption in the crude oil sector. Buhari recently approved a $2 billion bailout program to relieve a backlog of government salaries and the plight of hundreds of thousands of unpaid workers.
Buhari and his entourage will depart Nigeria on Sunday and return to the country July 23. The United States has shown renewed interest in Nigeria after praising the country's general elections, in which Buhari defeated the incumbent, former President Goodluck Jonathan, in a historic win. Jonathan had cut off U.S. Army training for the Nigerian army last December, which was intended to help the troops battle Boko Haram in northeast Nigeria.
The Obama administration first announced it would host Buhari and his senior officials last month.
"The visit will underscore the United States' longstanding friendship with Nigeria, our commitment to strengthening and expanding our partnership with Nigeria's new government, and our support for the Nigerian people following their historic democratic elections and peaceful transfer of power," the White House press secretary's office said in a statement on June 25. "President Obama looks forward to discussing with President Buhari our many shared priorities including U.S.-Nigeria cooperation to advance a holistic, regional approach to combating Boko Haram, as well as Nigeria's efforts to advance important economic and political reforms that will help unlock its full potential as a regional and global leader."
© Copyright IBTimes 2023. All rights reserved.