Nigeria's Departing President Buhari Defends Legacy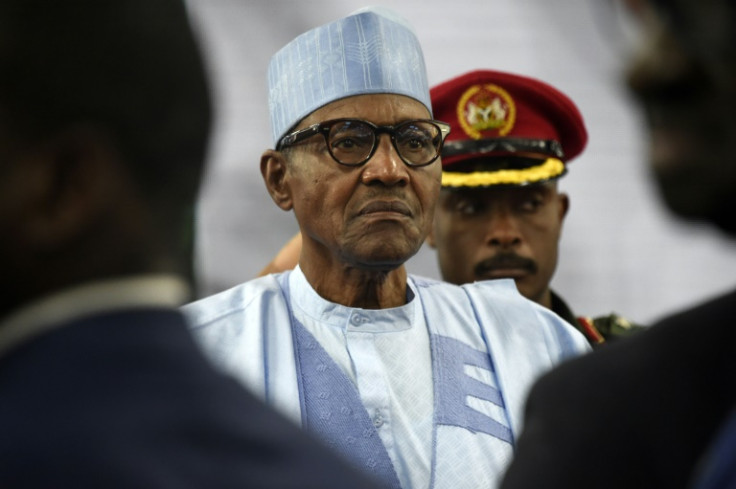 Nigeria's President Muhammadu Buhari defended his political record on Sunday, the day before he steps down, saying he leaves the country in a better state than when he took power in 2015.
On Monday, he will hand over the reins of Africa's most populous nation to the new head of state, Bola Ahmed Tinubu, who was elected in February despite the opposition claiming massive electoral fraud.
"I am confident that I am leaving office with Nigeria better in 2023 than in 2015," the 80-year-old Buhari said in a televised address.
"Our democracy is getting better and more entrenched with each election," he added, citing "considerable results in the battle to achieve a safe and secure environment for all Nigerians.
"Our battle to ensure that all Nigerians live in a safe and secure environment has achieved considerable results."
But the administration of 71-year-old Tinubu inherits a 14-year-old jihadist insurgency in the northeast, which has resulted in some 40,000 deaths with two million more displaced.
Under Buhari, the military recaptured territory that had been under the control of the jihadist group Boko Haram. But rivals linked to the Islamic State group, ISWAP, have since emerged as the dominant threat.
A former putschist general in the army, Buhari was elected in 2015, and again in 2019, on the promise of putting an end to corruption and insecurity in Nigeria.
His first election aroused great enthusiasm.
But according to many observers and analysts, Buhari leaves behind a very disappointing, if not catastrophic, legacy.
Africa's leading economy is in the throes of a serious economic crisis with double-digit inflation, exploding debt, poverty and unemployment -- as well as the security crisis, with rampant violence by both criminal and jihadist groups responsible for mass killings and kidnappings.
Human rights organisations including Human Rights Watch have denounced a significant step backwards in terms of human rights, including abuses by the security forces, bloody repression of demonstrations and a six-month suspension of Twitter.
Human Rights Watch has urged Tinubu to "reverse course on significant human rights backsliding".
Buhari's televised speech created a stir on Nigerian social networks, with online comments denouncing "a speech contrary to the reality" experienced by ordinary Nigerians.
Some cited the explosion in kidnappings for ransom, and the considerable increase in the price of rice as examples.
And many articles in the Nigerian press on Sunday scrutinised Buhari's "failure" as head of government.
© Copyright AFP 2023. All rights reserved.