Nina Pham, First Person To Contract Ebola In US, Reaches Maryland Facility Near Washington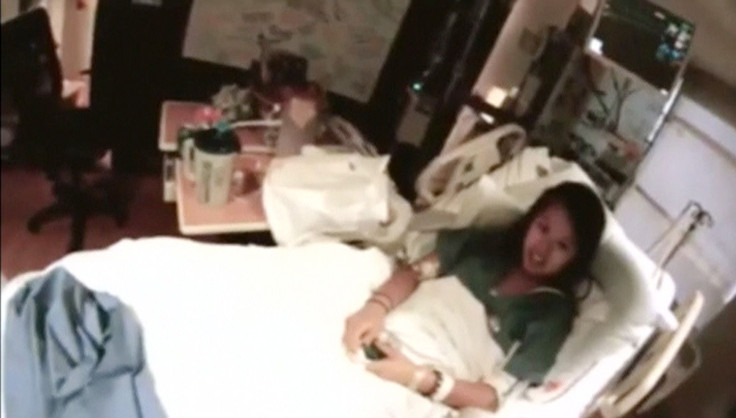 Nina Pham, the first person to be infected with the Ebola virus in the U.S., reached the National Institutes of Health Clinical Center near Washington on Thursday, to be treated in a specialized isolation unit. Pham contracted the disease while treating Thomas Eric Duncan, who later died of the virus in a Dallas hospital.
Staff specialized in treating infectious diseases and critical care will be treating Pham at the NIH unit, which lies less than nine miles north of Washington, according to Associated Press, or AP. Officials at the Texas Health Presbyterian Hospital in Dallas, where Pham was working, had said earlier that the nurse was in good condition.
"I'm so thankful for the outpouring of love and support from friends and family, my co-workers and complete strangers. I feel very blessed, and have gained strength from their support," Pham said before her departure from the Dallas hospital, adding: "I appreciate everything that my coworkers have done to care for me at Texas Health Presbyterian Hospital Dallas. I'm doing really well thanks to this team, which is the best in the world. I believe in my talented coworkers. I am #presbyproud!"
Pham was also seen in a video recorded from a room at the Dallas Hospital, feeling emotional before leaving the facility. "Come to Maryland. Everybody," Pham said in the video, laughing, according to AP.
The Dallas facility had been accused by National Nurses United, a nurses' union, for not providing enough protective measures to safeguard hospital workers from the virus.
A second nurse, Amber Joy Vinson, who was working at the same hospital as Pham and also treated Duncan, tested positive for the Ebola virus on Wednesday. She is currently being treated at Atlanta's Emory University Hospital, where three other patients have successfully been treated for the disease.
The Ebola virus has killed more than 4,500 people and is expected to have infected over 9,000 people so far, mainly in West Africa, the World Health Organization said, according to NBC News.
"It will take months before this outbreak is stopped," Dr. Isabelle Nuttall, director of Global Capacities, Alert and Response, a WHO division, said according to NBC News, adding: "We cannot underestimate the importance of contact tracing."
© Copyright IBTimes 2023. All rights reserved.
FOLLOW MORE IBT NEWS ON THE BELOW CHANNELS