Nina Pham Ebola Update: Dallas Nurse Upgraded To 'Good Condition'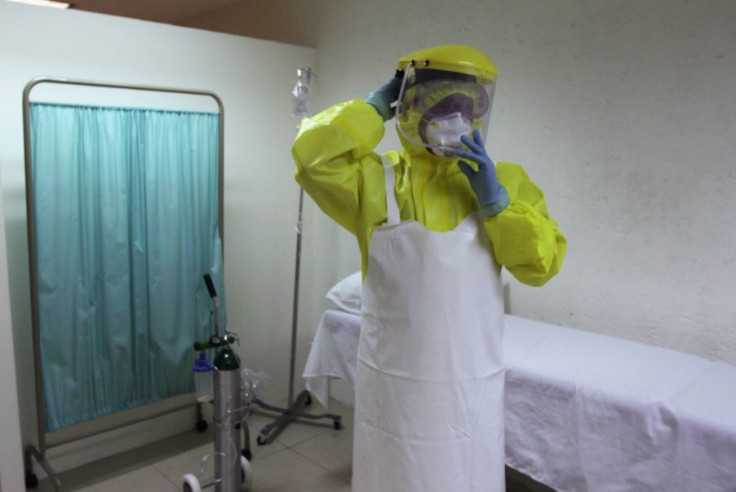 The condition of the Dallas nurse who contracted Ebola was upgraded Tuesday. Texas Health Presbyterian Hospital said Nina Pham, the first person to become infected with the deadly virus in the United States, was listed in good condition Monday. "Nina Pham is in good condition," Texas Health Resources said, according to the Dallas Morning News. Earlier, she was listed in stable condition.
Pham released a statement Tuesday, which is the first time she has spoken publicly since the news of her infection was revealed. "I'm doing well and want to thank everyone for their kind wishes and prayers," she said, according to the news site. "I am blessed by the support of family and friends and am blessed to be cared for by the best team of doctors and nurses in the world here at Texas Health Presbyterian Hospital Dallas."
The nurse, 26, went to the hospital Friday after she came down with a fever. Pham was one of the 70 health care personnel who treated Thomas Eric Duncan, the first person to have Ebola in the U.S. He died last Wednesday.
Pham received a blood transfusion from American Ebola survivor Dr. Kent Brantly, CNN reported Monday. He was working for Samaritan's Purse in Liberia when he became ill with the epidemic.
"The hearts and prayers of everyone at Texas Health Presbyterian Hospital Dallas are with Nina Pham, and we are working tirelessly to help her in this courageous fight," Texas Health Resources CEO Barclay Berdan said. "The doctors and nurses involved with her treatment remain hopeful, and we ask for the prayers of the entire country."
It's still not known how Pham contracted the deadly virus since she was wearing protective gear. Dr. Anthony Fauci, director of the National Institute of Allergy and Infectious Diseases, originally said there might have been a breach in safety protocol, but later apologized for his statement.
An online fund has been created for Pham to help her family cover the expenses that are not related to her care at the hospital. Her care at Texas Health Presbyterian Dallas, however, will be taken care of, resources spokesperson Wendell Watson said.
Follow me on Twitter @mariamzzarella
© Copyright IBTimes 2023. All rights reserved.