Nintendo (NTDOY) Reports First Annual Loss In Over 30 Years: Will Wii U Fight Off Mobile Gaming Rivals?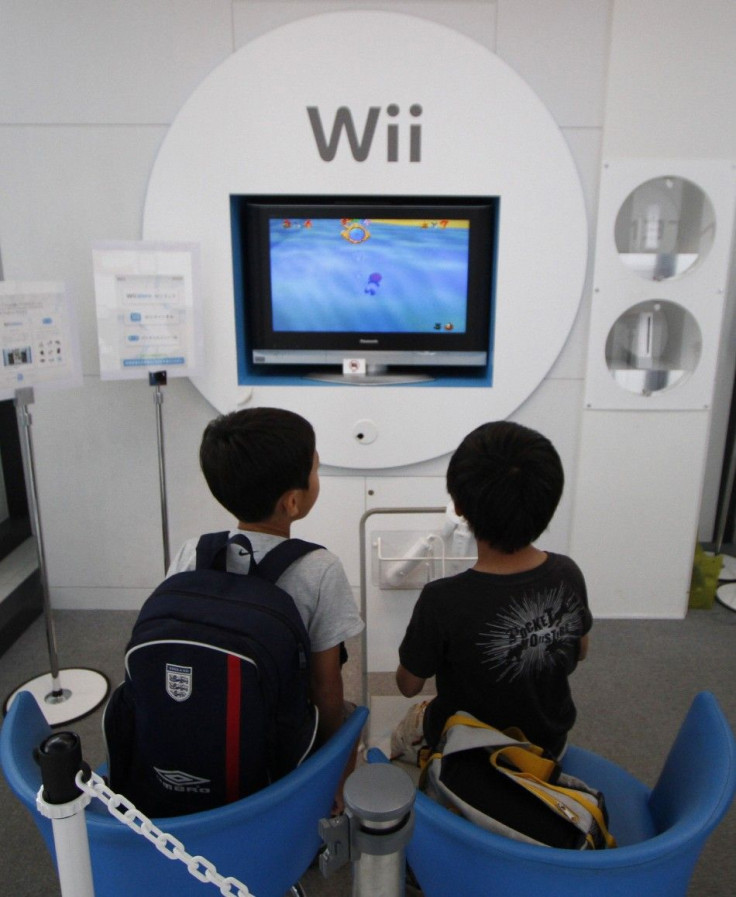 Nintendo revolutionized the gaming industry with its Wii console, which was the first commercial gaming device to incorporate motion-censored controls heavily into gaming. However, strong price cuts made to the Wii and the 3DS hand held video game device have lead the company to post its first annual loss in more than three decades, according to the Wall Street Journal.
On April 26th Nintendo recorded an operating loss with a deficit of $460 million for the financial year that ended on March 31, reported Reuters.
But the major reason the company lost a chunk of its profits is the fierce competition its consoles face. And we're not talking about rivals such as Sony's PlayStation and Microsoft's Xbox 360. The mobile gaming industry has begun to claim a stronger presence than ever in today's gaming market share, and Nintendo's earnings provide a tangible example of this shift.
They have been beaten by smartphones and tablets, in particular, for consumers' spending, and, more importantly, time, David Gibson, an analyst for the Australian band Macquaire in Tokyo said before the announcement according to Reuters.
At the end of March, mobile gaming social network MocoSpace surveyed over 150,000 mobile gamers throughout America about where play video games most often. The results found that 53 percent play while in bed, with the couch coming in second place at 41 percent and 25 percent playing while at the gym, indicating that some players are taking their games on the go.
Nintendo expected to sell 13 million Wii consoles a year ago, but only ended up selling 9.8 million. The goal was even higher for its 3DS, with the company aiming to sell 16 million units. At the end of the last financial year the company fell short with this device as well, shelling out only 13.5 million.
As a result, Nintendo slashed the price for its handheld 3D device by about a third of the original cost in August. For this business term, the company is hoping to sell 18.5 million of the devices.
But the incoming threat for gaming industry heavyweights is starting to come from Apple, who is increasingly present in the gaming sphere with its mobile devices. When it comes to gaming, Microsoft has been known as the dominant force between the two leading computer companies. Not only is its Xbox gaming console one of the most prominent consoles for hardcore gamers, but PCs have been a more common and aptly designed platform rather than Macs.
When Apple rolled out the new iPad in early March, one of the allures showcased during the unveiling was the action adventure game Infinity Blade: Dungeons.
The controls are the best I've seen in any action game on the iPad or iPhone, gaming website Grouvee's Peter Corsaro wrote when referring to the game.
The next-generation tablet also includes an upgraded display and powerful processor, and speculations about an iPad gaming controller have also surfaced. In early April AnandTech reported that the Cupertino-based company may be developing a physical controller to replace touch screen controls.
I know of an internal Apple project to bring a physical controller to the market, but whether or not it will ever see the light of day remains to be seen, the website writes.
Reuters reported that to break even with manufacturing costs, Nintendo will have to price the Wii U at $350 estimates Nanako Imazu, an analyst for CLSA in Tokyo said to the news service. This is $100 more than the Wii price tag in 2006. But, the new device will feature a controller style that is entirely different from its predecessor. A 6.2-inch touch screen will be situated in the center, with an arrow pad and action buttons on either side. The display of the controller touch screen is rumored to be 854X480, according to WiiUSpecs.com.
Nintendo is likely to have a year's grace period before Sony launches its PlayStation 4, rumored to be called Orbis, and Microsoft's successor to the Xbox. But in the meantime, mobile gaming could still provide some stiff competition.
Nintendo has to deal with the change and let Mario games be played on non-Nintendo devices, Imazu said to Reuters. I think it will take at least a couple of years to see that.
© Copyright IBTimes 2023. All rights reserved.
FOLLOW MORE IBT NEWS ON THE BELOW CHANNELS