Nintendo Switch Sales: New Console Sold 10 Million Units In 9 Months
It has been clear since day one that the Nintendo Switch is a hit for Nintendo. The newest console from the Japanese gaming legend, a home-console hybrid device, has seen hardware shortages in the face of intense demand since its launch in early March. It should become easier to find for the holiday season thanks to increased production, but still, getting a Switch has been fairly difficult since it came out.
Reported by Polygon, the Switch has sold through 10 million units in its first nine months. That puts it well on pace to outsell Nintendo's previous console, the Wii U, in just one year. For reference, the Wii U was a failure for Nintendo, accumulating only 13.5 million sales in four years.
The Switch's sudden success can be attributed to a number of factors. It was the only brand new gaming console to launch in 2017, as the Xbox One X (which launched in November) is only a 4K-enabled of a four-year-old console. By making its debut in March, it dominated the conversation during what is normally a relatively quiet time in the gaming calendar.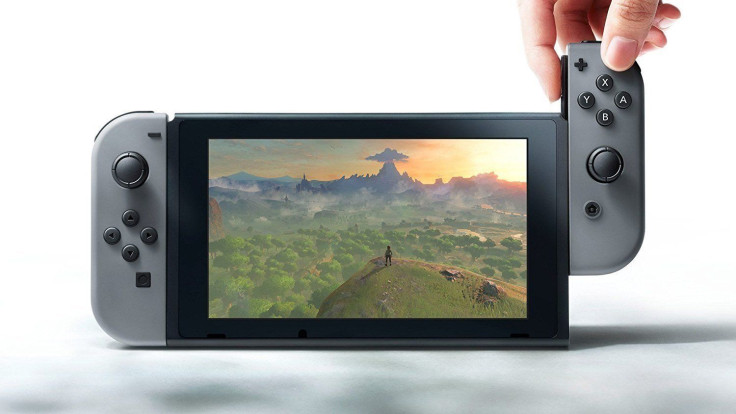 The Switch also had an unusually solid lineup of games for any console in its first year. It launched with "The Legend of Zelda: Breath of the Wild," which was highly anticipated prior to its release and has already garnered at least one high-profile Game of the Year award. Once everyone was done with "Zelda," solid first-party offerings like "Mario Kart 8 Deluxe" and "Splatoon 2" kept people hooked until the main event in October, "Super Mario Odyssey." Mario's latest adventure helped Nintendo dominate October, as the Switch was the best selling console in that month and "Super Mario Odyssey" was the best selling game of the month, despite releasing in its last week.
Despite having more of a niche audience, the massive role-playing game "Xenoblade Chronicles 2" also seems to be doing well since its release at the beginning of December. Nintendo's press release noted that 2018 will bring more games to the Switch, like "Kirby Star Allies" and a new "Yoshi" game. At the moment, there is nothing on the same scale as "The Legend of Zelda: Breath of the Wild" or "Super Mario Odyssey" on the schedule for next year, but Nintendo would likely announce such a game between now and the E3 trade show in June.
The two consoles are not really direct competitors in any sense, but the Switch has a long way to go before it can catch the PlayStation 4. Sony announced last week that the PS4 sold 70 million units since its launch in late 2013. The Xbox One, which launched at the same time, has comparatively sold around 26 million units.
© Copyright IBTimes 2022. All rights reserved.
FOLLOW MORE IBT NEWS ON THE BELOW CHANNELS