No Chips Force Ford To Remove Feature On SUVs As Global Shortage Continues
The semiconductor chip shortage continues to plague the auto industry, and Ford (F) is the latest victim to make cuts to its SUV lineup.
The automaker will now produce its Explorer SUVs temporarily without the electronic components required for the heating and air conditioning controls for the rear passenger seats, Automotive News reported.
The decision to remove the feature from the SUVs is part of an effort to get vehicles to customers faster, despite the chip disruption. The vehicles in question would be sold at a discount, a Ford spokesperson told The Verge.
The Explorers would still be sold with functioning front seat climate controls, the Ford spokesperson added.
The spot where the control would traditionally go would now have a finished matching plate, according to the Detroit Free Press.
While the SUVs will be sold without the chips, this is not expected to be permanent in the vehicles, as Ford plans to ship the missing parts to dealers within a year when affected Explorer owners would then need to have their cars updated, Automotive News said.
It was unclear at the time of writing how many vehicles would be affected by the chip shortage and how much of a discount buyers would receive without the feature.
Ford is not the first automaker to remove features on its vehicles due to the chip shortage that is affecting the entire auto industry.
In November, GM stopped offering heated and ventilated seats as standard and optional equipment in some vehicles and heated steering wheels on some models temporarily due to chip supplies, The Detroit News reported. This affected its Chevy Colorado, Blazer, Silverado, GMC Canyon, Terrain and Sierra models, Fox News said.
Tesla sold some Model 3 and Model Y EVs without USB-C ports last year, while BMW removed the touchscreen controls on several of its models due to the chip disruption.
As of Monday premarket hours, shares of Ford were trading at $16.17, up 13 cents, or 0.81%.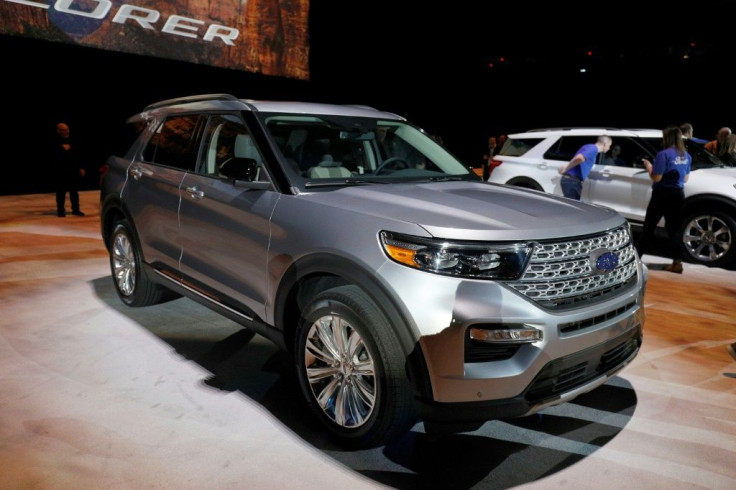 © Copyright IBTimes 2023. All rights reserved.