Nordstrom Store Closures 2020: Retailer To Shutter 16 Locations, Make Changes As Stores Re-Open
Nordstrom (JWN) is ready to re-open its stores, but 16 of its locations will permanently close as the retailer looks to cut costs amid the coronavirus pandemic.
Nordstrom made the announcement on Tuesday in its Securities and Exchange Commission filing, saying it is taking these actions to "increase flexibility and agility" to better serve its customers and position the company long-term.
The stores that will be closing are full-line stores, but the exact specifics on which stores would be closing was not provided by the company.
As the company restructures its regions, support roles, and corporate organization, Nordstrom expects to save about $150 million, it said in its SEC filing.
"We've been investing in our digital and physical capabilities to keep pace with rapidly changing customer expectations," Erik Nordstrom, CEO at Nordstrom, said in a statement. "The impact of COVID19 is only accelerating the importance of these capabilities in serving customers.
"More than ever, we need to work with flexibility and speed. Our market strategy helps with both, bringing inventory closer to where customers live and work, allowing us to use our stores as fulfillment centers to get products to customers faster, and connecting digital and physical experiences with services like curbside pickup and returns."
Nordstrom closed all of its stores on March 17 because of the coronavirus. The company continued to offer online purchases and contactless curbside services for pickup and returns during the height of the coronavirus pandemic.
The retailer is planning a phased-in approach to re-opening its stores as allowed by local authorities as states begin to relax their stay-at-home orders. Stores that will re-open will have health screening for employees, who will be provided with face coverings. Customers will also be provided with face masks.
Social distancing will be enforced in stores, and the number of employees and customers will be limited. The company has also enhanced its cleaning and sanitation procedures, modified its fitting rooms, and will keep tried on or returned merchandise off the sales floor for a period of time.
Nordstrom will also reduce its hours at stores that are re-opening and will move its Anniversary Sale from July to August.
Shares of Nordstrom stock were down 2.25% as of 10:58 a.m. EDT on Wednesday.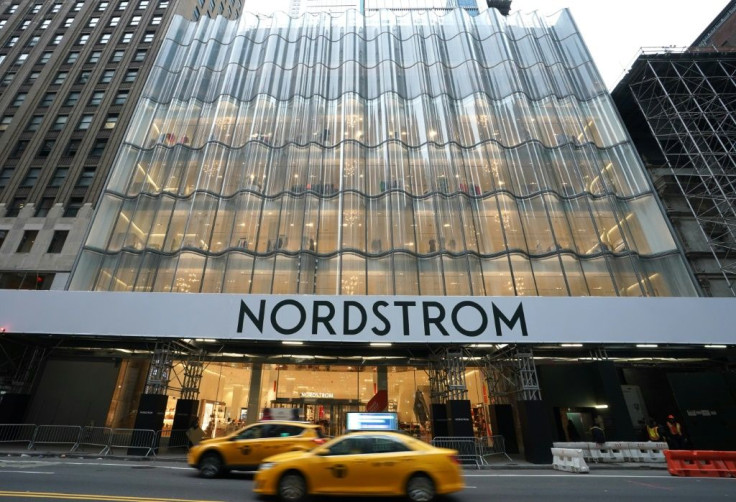 © Copyright IBTimes 2023. All rights reserved.