North Korea Human Rights: Kim Jong Un's Regime Earns $300M Annually From Forced Labor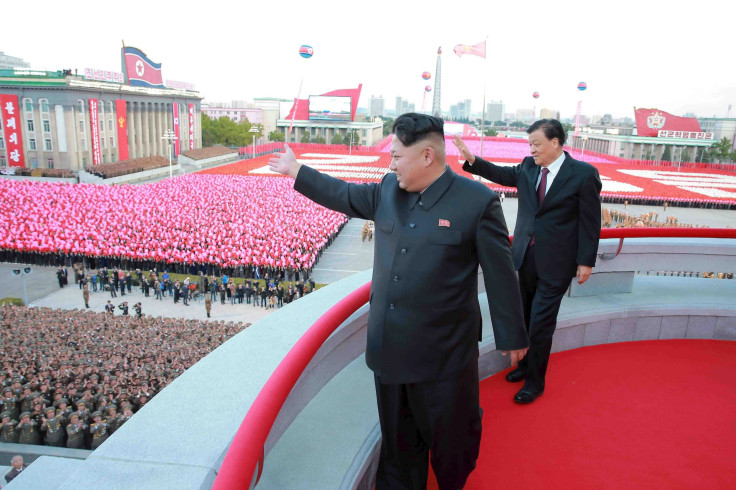 At least 50,000 North Koreans are stationed overseas in some 20 countries as forced laborers and human rights advocates are calling for accountability. The involuntary workers bring in as much as $300 million annually for the North Korean regime, according to various media reports on Wednesday. The workers are stationed in 14 sectors in more than 120 companies, including China, Russia, Mongolia, Malaysia and elsewhere.
The statistics were published by the Database Center for North Korean Human Rights, a think tank in South Korea, in a stated attempt to shed light on the human rights situation of North Korean laborers overseas. Included was a list of companies that utilized the forced labor, many of which involve construction, agriculture, manufacturing and other physically laborious jobs.
North Korea Overview | FindTheData
"According to our research we found that these workers and laborers are working and living essentially in a North Korean society outside of the North Korean state," said Yoon Yeo-sang, the director of the research center, according to Voice of America.
According to the report, workers who were stationed in Poland and Mongolia were forced to hand over some 90 percent of their earnings to the North Korea's government. The laborers were able to keep 10 percent of their income, which comes out to less than $100. They were also regularly subjected to systematic abuse and forced to work 12-hour days.
North Korea is not a signatory of the International Labor Organization which stipulates worker rights and protections, but many of the countries where their workers are hosted are signatories. Activists are calling on governments to be held accountable for hosting involuntary migrant workers.
"Not doing anything is also a violation. It is a violation by omission," said Tarek Chenti, a deputy representative of United Nations Human Rights Office in Seoul, South Korea, according to Voice of America.
Human rights organizations have repeatedly criticized the North Korean government for its dictatorial rule and systematic human rights violations. It is considered among the most oppressive regimes in the world. The government maintains secret labor camps within the country for government opponents, where torture and starvation are routine. Religion and free speech in the kingdom are virtually non-existent.
© Copyright IBTimes 2023. All rights reserved.