In North Korea, Kim Jong Un's Brutal Rise To Power Sees Economy, Military Grow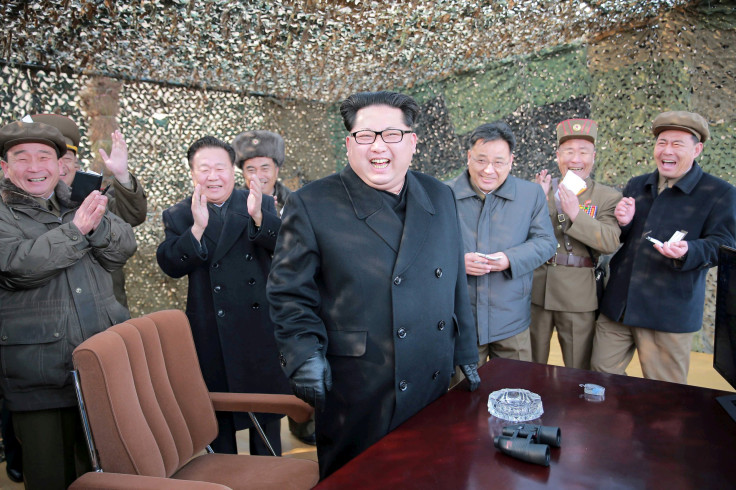 North Korean leader Kim Jong Un turned 33 Sunday, a week after the world's youngest head of state announced his nation was capable of launching Intercontinental Ballistic Missiles. This historic achievement was his latest in a five-year legacy of controversial policies and precarious balances of power.
In many ways, Kim appears to face the same daunting task of running the reclusive, authoritarian state as his father, Kim Jong Il, and grandfather, Kim Il Sung, before him. The country's political system is designed in such a way that virtually all power rests with the supreme leader and all three members of the Kim dynasty have been the subject of international criticisms over alleged human rights violations.
Kim Jong Un's position is unique, however. He inherited a system that he had played relatively little part in before. His grandfather founded the state in 1948 and his father had been prepped to rule for nearly two decades before taking power in 1994.
Kim Jong Un is believed to have started his career around 2007 and took power only four years later after his father's death in 2011. Since then, the young leader has overseen the development of the nation's nuclear program, a stabilization of the economy and the execution of a number of high-profile figures within the country's military elite.
"Kim Jong Un's establishment of control has been much more brutal. It has been based on loyalty and respect," Scott Snyder, director of the U.S.-Korea Policy Program at the Council on Foreign Relations, told International Business Times. "I think he probably grasps the challenges he faces now more than before," he added.
Michael Madden, visiting fellow at the School of Advanced International Studies' U.S.-Korea Institute at John Hopkins University and frequent contributor to the blog 38 North, told International Business Times Kim Jong Un has gradually "professionalized" many areas of the country including the nuclear program. He said Kim Jong Un has opted to scale back the influence of the Organization and Guidance Department (OGD), the political committee whose presence is felt in every aspect of North Korean life, and has been somewhat more transparent in his activities than his father.
Whereas Kim Jong Il ran the country through "back channels" like the OGD, Kim Jong Un has revived the official bodies of his government originally mapped out by his grandfather, Madden said. Some hardliners, many of them high-ranking military figures within his father's elite circle, resisted this approach as it put their mostly ceremonial positions at risk. The most notable rebel was believed to have been Jang Song Thaek, Kim Jong Un's influential uncle, who was executed in 2013 in what many see as a consolidation of power.
"People don't get shot in North Korea because they screw up. They get shot because they lie," Madden said, likening it to getting "whacked" in the Mafia.
With Jang gone, however, threats to Kim Jong Un's power still remain. Madden said the leader's biggest concern was to balance a small, yet emerging private market with state institutions. Kim Jong Un may have taken steps to liberalize and promote economic growth, but anything too radical could present "a physical threat." Snyder said Kim Jong Un's isolationism placed him "on a collision course" in which the rigid, isolationist style of government he inherited prevented him from making the necessary changes to truly maintain the country.
"I think he has the capability to make [his own] decisions. I don't think he can find any decisions that would lead to a more favorable outcome," Snyder said. "He's entrapped in this system where every other alternative to sustain his power and rule has very high costs."
Experts stopped short of predicting what will happen next as Kim Jong Un enters his sixth year of power. The growth experienced under his leadership was vast compared to his father, but even this paled in comparison to other Asian nations and the economic infrastructure remains weak. His achievements in nuclear and ballistic capabilities have brought North Korea far beyond simple theatrics and allowed it to emerge as a real military power, a self-preservation technique that angers foes South Korea and the U.S. and has even drawn criticism from Pyongyang's only ally, China.
It remains to be seen whether Kim Jong Un will depart from the cult of personality that surrounds his father and grandfather and foster more political and economic reforms, or if he will continue to isolate himself and the country through strict authoritarianism.
© Copyright IBTimes 2023. All rights reserved.