North Korea's Kim Jong Un Faces A Rebellion? Slaves, Purges, Nuclear Threats Define Five Years Of Rule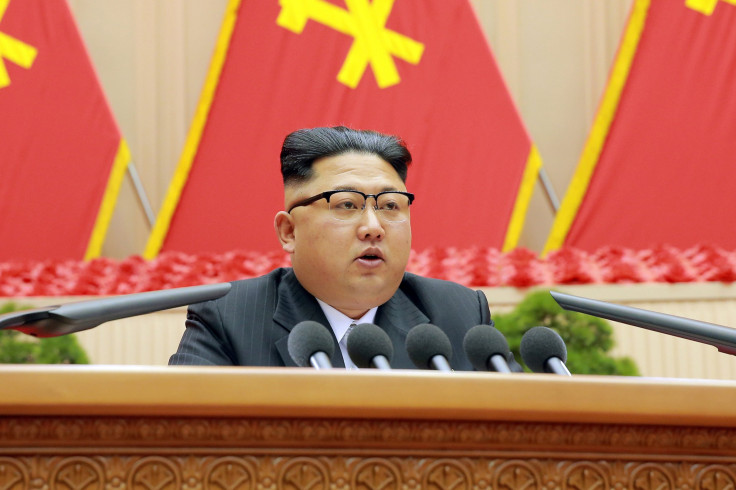 Friday marked five years since Kim Jong Un succeeded his father as North Korea's ruler, but reports say the young leader's grip on the reclusive, authoritarian nation could be endangered.
Kim officially rose to power in 2011, two weeks after his father Kim Jong Il died, making him the third member of the Kim family to hold the position since the nation was founded in 1948 by Kim's grandfather, Kim Il Sung. All three members of the Kim dynasty have been criticized by foreign governments and human rights organizations for alleged human rights abuses including the restriction of any political dissent, the use of forced labor camps and arbitrary imprisonment and executions.
While the majority of the state's punishments have reportedly been directed against civilians, the 32-year-old ruler is believed to have waged war on his own government. Kim may have executed hundreds of officials, many of them belonging to the older, military elite including former Defense Chief Hyon Yong Chol and Kim's uncle, Jang Song Thaek. Defectors say even those within Kim's government live as "slaves." Some say these purges have alienated Kim from the upper echelons of the government while others assert Kim is simply consolidating his power.
Citizens reportedly have come to view Kim's style as harsh even by North Korean standards with some sources claiming they have heard whispers among residents of how the leader has created a despondent population. Public acts of resistance are extremely rare in North Korea; however, reports have surfaced of insulting graffiti on walls and anti-government messages scrawled on currency notes. If true, a decline in popularity and rise in acts of rebellion could pose a serious threat to Kim's future. Skepticism remains, however, as tight controls on the press in North Korea mean these reports are virtually impossible to verify, and the country often has been the target of fake news reports originating in the West and Seoul.
Meanwhile, the U.S. and other Western governments are applying pressure on Pyongyang in the form of economic sanctions over its nuclear weapons program. North Korean leaders have traditionally maintained a wartime posture toward South Korea, and Kim has expanded on that legacy by overseeing the development of the country's nuclear capabilities, which act both as a fear tactic and deterrent. The nuclear card comes at the cost, however, of angering the country's only ally, China, which recently signed on to the latest round of sanctions against North Korea and may be turning up the heat on its neighbor in its own way.
Despite the apparent threats to Kim's power, no visible opposition has emerged. Governments talk tough — even China may censure Pyongyang — but no nation has said it would attempt to topple the so-called "Hermit Kingdom," unless Kim makes the first move. The country also has seen an apparent boom in its economy, expanding sports and entertainment initiatives and boosting its nuclear and ballistic arsenals. As Kim enters his sixth year in power and the 69th of his family's rule, the leader continues to fend off threats, both internal and external, while bearing foreign accusations of massive human rights violations.
© Copyright IBTimes 2023. All rights reserved.