North Korea War? Kim Jong Un's Nuclear Weapons Program To Be Discussed By US, South Korea In Germany After Missile Launch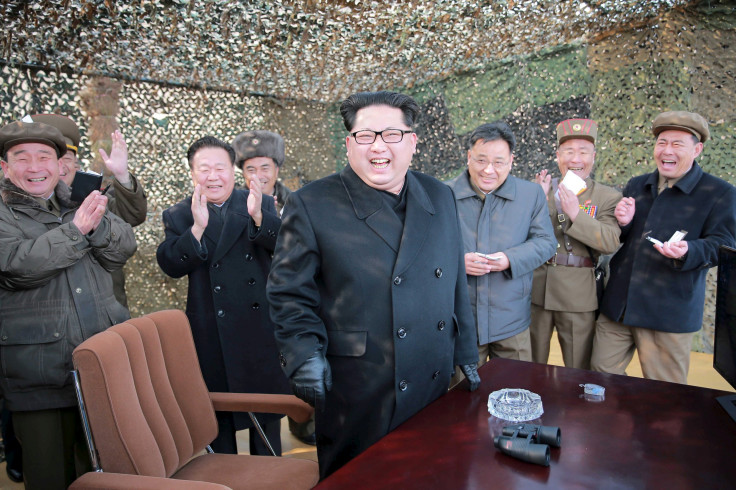 Top diplomats of the United States and South Korea are set to meet Thursday to discuss their approach toward North Korea's nuclear weapons program, just days after the reclusive country test-fired its intermediate-range ballistic missile in the East Sea. The meeting will take place between Secretary of State Rex Tillerson and South Korean Foreign Minister Yun Byung-se, Yonhap News Agency reported.
Thursday's meeting will be on the sidelines of the G-20 foreign ministers' meeting, which will be held until Friday in Bonn, Germany, the South Korean foreign ministry said. The meeting marks the first of its kind since President Donald Trump took office Jan. 20.
"Since the Trump administration took office, it has been sending out a clearer stance on its policy about the North and the Korean Peninsula than during the Obama government. (I) expect that will be reconfirmed during the meeting," Yun told reporters Wednesday.
Earlier this month, in telephone conversations, U.S. and South Korean diplomats affirmed their countries' commitment to strengthen the bilateral alliance under the Trump administration. Tillerson has also slammed North Korea's nuclear program and called its military provocations an "immediate threat" both to the U.S. and South Korea.
The meeting between Tillerson and Yun will be followed immediately by tripartite talks that will also include Japanese Foreign Minister Fumio Kishida.
North Korea's actions have heightened tensions among Pyongyang's neighbors and the West in the wake of the recent ballistic missile test Sunday.
During the back-to-back meetings, the diplomats are expected to discuss their joint approach towards the nuclear advances of the Kim Jong Un regime, Yonhap News Agency reported. The diplomats will also exchange views on the possible implications of the murder of the North Korean leader's half-brother, who is suspected to have been killed by Pyongyang's assassins.
"If the murder of Kim Jong Nam was confirmed to be committed by the North Korean regime, that would clearly depict the brutality and inhumanity of the Kim Jong Un regime," South Korean Prime Minister Hwang Kyo-ahn, who is also acting president, told a security meeting Wednesday, adding that Seoul was "keeping close tabs on North Korea's movements."
North Korea, which has faced tough sanctions over its nuclear and ballistic missile tests, asserted Monday the Pukguksong-2 missile is capable of carrying a nuclear warhead. The missile used in the latest test traveled 300 miles before plunging into the East Sea, also called Sea of Japan.
On Wednesday, North Korea rejected a U.N. Security Council statement that denounced the country's ballistic missile test and urged it to "fully comply with its international obligations to denuclearize."
Russia, China and Japan have also raised concerns and expressed opposition to Pyongyang's actions.
© Copyright IBTimes 2023. All rights reserved.