Will North Korea Attack US? Kim Jong Un Test-Fires Ballistic Missile — First Since Trump Took Office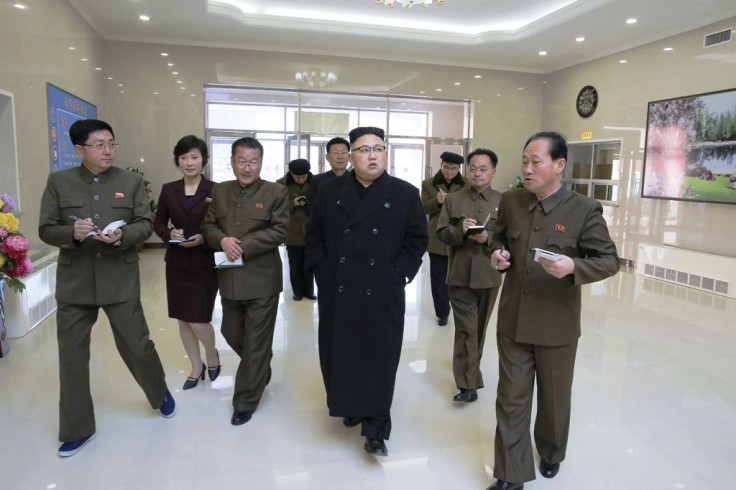 North Korea test-fired a medium-range ballistic missile early Sunday into the East Sea in a "show of force," according to South Korea's military. This is the first missile test by Kim Jong Un's country since Donald Trump assumed office as the U.S. president last month.
The missile was fired from around Banghyon in North Pyongan Province, South Korea's Joint Chiefs of Staff (JCS) said. It flew about 310 miles ending up into the sea between the Korean Peninsula and Japan, Yonhap News Agency reported. The U.S. and South Korean authorities are trying to determine the kind of missile test-fired. They, however, said it was not an intercontinental ballistic missile (ICBM), which is reportedly capable of reaching the U.S. mainland.
North Korea has not yet confirmed the missile test.
"Seoul and Washington are conducting a joint analysis on additional information to determine if the missile is a modified Musudan missile or the shorter range Rodong missile," JCS said.
Yonhap noted that the missile's flight distance of just over 300 miles is shorter compared to the Musudan's estimated range of more than 1,864 miles.
This is North Korea's first test-launch of a missile this year. It also comes when Trump is on an official visit to Japan, whose Chief Cabinet Secretary Yoshihide Suga said that the missile did not hit Japanese territorial seas.
While Japanese Prime Minister Shinzo Abe condemned the North's missile test calling it "absolutely intolerable," Trump said that Tokyo has "100 percent" support from Washington.
Meanwhile, the U.S. Strategic Command (Stratcom) tracked the missile launch.
"The North American Aerospace Defense Command (NORAD) determined the missile launch from North Korea did not pose a threat to North America," Stratcom reportedly said.
Following the missile test, South Korea's presidential office called a national security meeting, Yonhap reported. South Korea's Acting President and Prime Minister Hwang Kyo-ahn said that his country is doing its best to give out a "corresponding" response to the test-fire.
"Our government, in tandem with the international community, is doing its best to ensure a corresponding response to punish the North (for its missile launch)," Hwang said.
Last month, the North Korean foreign ministry threatened to launch ICBM and noted it developed the ICBM to boost its self-defense capabilities and to counter "the ever more undisguised nuclear war threat from the U.S."
© Copyright IBTimes 2023. All rights reserved.