Northeast Blizzard: Global Warming Will Make Blizzards Stronger And Snowier In The Future, Scientists Warn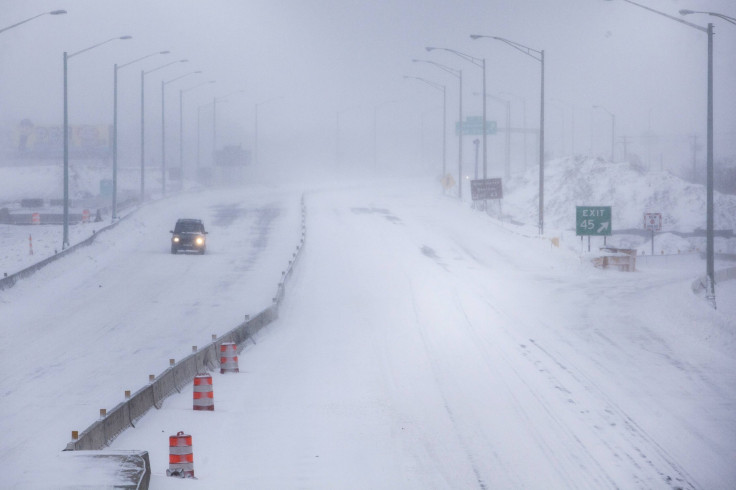 The U.S. Northeast slowly creaked back to life Tuesday morning as the storm touted as a historic blizzard faded to a drift. While the storm, unofficially dubbed Juno by the Weather Channel, was not as severe as initially feared, scientists warned that future blizzards could be stronger and snowier because of global warming.
The main reason is that as ocean temperatures rise, more moisture is pumped into the air, causing heavier rainfall during warmer seasons and more aggressive snowfall in the winter, Robert Mera, a meteorologist with the Union of Concerned Scientists, said in a statement. Sea surface temperatures off the East Coast are more than 2 degrees Fahrenheit higher than normal, in part because humans are burning fossil fuels and producing heat-trapping greenhouse gas emissions.
"There is no doubt that a component of that anomalous [ocean] warmth is due to human-caused climate change," Michael Mann, a climatologist at Penn State, told the Washington Post.
Warmer oceans not only can cause heavier snowfall but also accelerate the speed and strength of nor'easters, the type of storm that hit the Northeast on Monday night. Nor'easters are formed when freezing Arctic air clashes with warm waters in the Gulf Stream ocean current.
"The U.N. Intergovernmental Panel on Climate Change has found that nor'easters like this one may grow stronger [with] human-caused climate change, as they are driven by the contrast between cold Arctic air masses and ever-warming ocean surface temperatures," Mann told the Post.
Climate scientists are reluctant to peg specific weather events like Juno to the phenomenon of climate change. But they do say there is mounting evidence that warming atmospheric conditions are increasing precipitation and making storms more severe. For instance, from 1958 to 2012, the Northeast saw a 71 percent increase in "very heavy" storms, according to the Obama administration's National Climate Assessment.
"We can't make too big a deal of every single storm and say it is caused by climate change," climate scientist Don Wuebbles of the University of Illinois in Urbana told National Geographic Monday. "But what we are seeing today is completely typical of what you would expect to see in a warming climate."
Mera, the meteorologist, said global warming could also intensify the effects of coastal flooding during nor'easters and other tropical storms. In Massachusetts, which took the brunt of this week's blizzard, coastal communities saw up to 4 feet of flooding early Tuesday morning as hurricane-force winds pushed water ashore.
"The storm surge is now riding in on seas that are 8 inches to a foot higher in the Northeast than they were in the early 20th century," Mera said. "Climate change will also make coastal flooding worse."
© Copyright IBTimes 2023. All rights reserved.