Blizzard Snowstorm Pictures 2015: Snowfall Less Than Expected In NYC, New Jersey, Meteorologist Apologizes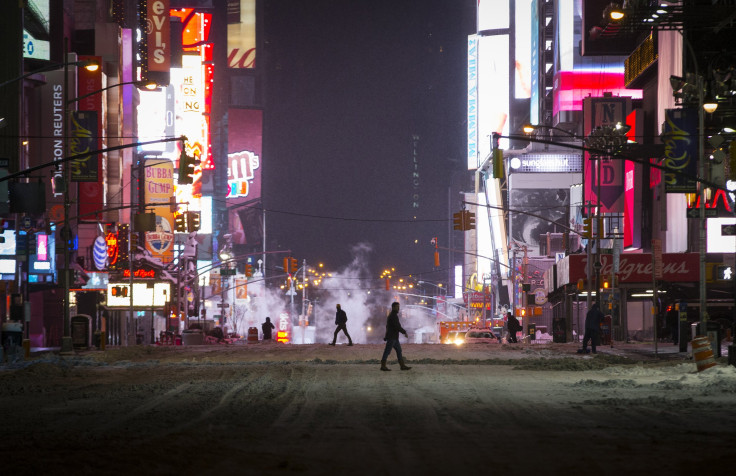 New York, New Jersey and Connecticut residents prepared this week for a predicted "historic" snowstorm that government and weather officials said would cripple travel and cause hazards around the region on Tuesday. But many woke up to conditions that were less severe than expected, and city and state officials lifted bans on roadways and public transit in the early-morning hours. Below are photographs of New York City, New Jersey and Connecticut taken Monday evening and Tuesday morning: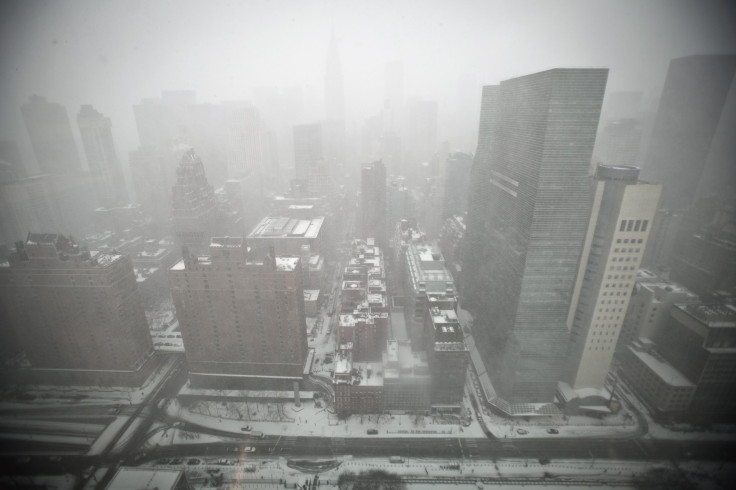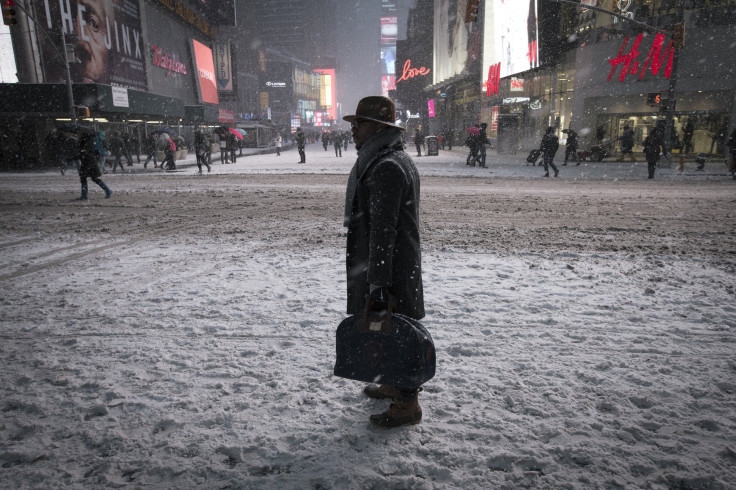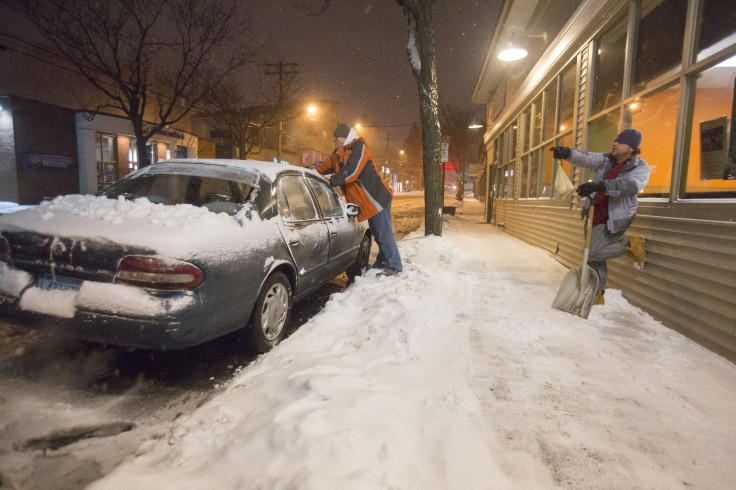 The National Weather Service said the snow storm moved about 90 miles further east than expected, sparing much of the northern New Jersey and New York City region, the Record reported. "My deepest apologies to many key decision-makers and so many members of the general public," National Weather Service meteorologist Gary Szatkowski tweeted Monday night. "You made a lot of tough decisions expecting us to get it right, and we didn't. Once again, I'm sorry."
States of emergency had been declared in every state forecast in the path of the storm. For a handful of them, including Rhode Island and Massachusetts, the blizzard forecast made good on its promise to dump more than 2 feet of snow. On Tuesday morning, gusting winds, snow and coastal flooding were reported in southeastern and central Massachusetts, the Boston Globe reported. About 9 inches of snow had fallen by 8 a.m. Tuesday in Cranston, Rhode Island, and many roads remained uncleared, the Providence Journal reported.
© Copyright IBTimes 2023. All rights reserved.