Not Helping The Peace Process: IDF Soldier Posts Instagram Of Boy In Sniper Crosshairs
There are stupid uses of social media, and then there are downright stupid uses of social media. This is the latter.
On Monday, a soldier in the Israel Defense Force, identified by the Guardian as Mor Ostrovski, 20, posted this picture to his Instagram, that features the back of a young boy's head caught in a sniper rifle's crosshairs.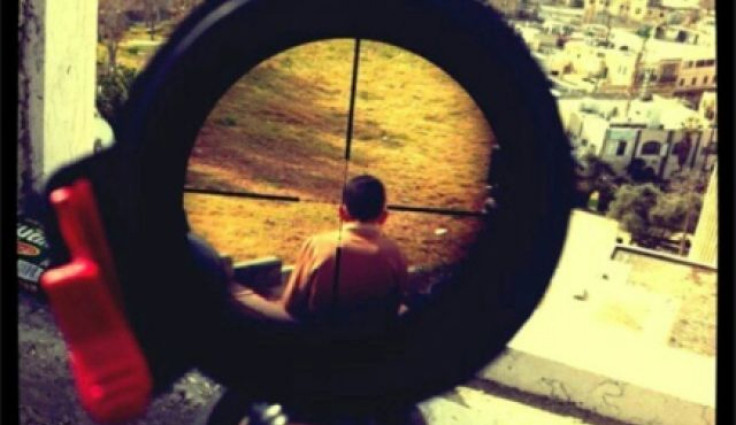 It's unclear where or of what nationality the young boy is, but Electronic Intifada, a pro-Palestinian advocacy group and one of the first to report the picture, said the "character of the buildings" in the image strongly suggest the child could be Palestinian.
The IDF said in a statement to Israel's YnetNews that "this is a severe incident" that was being investigated, and that the soldier's actions "are not in accordance with the spirit of the IDF or its values."
Ostrovski later told his superiors that he did not take the picture, but found it on the Internet, the Guardian said. His Instagram account no longer exists, but the image was caught and spread by Electronic Intifada. They also posted several more pictures of Ostrovski posing with heavy weaponry (including sniper rifles).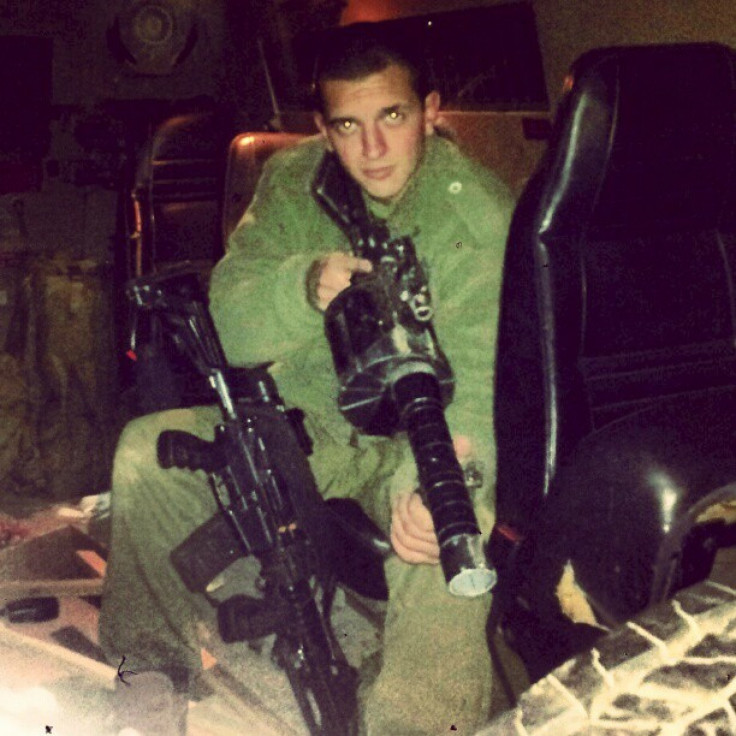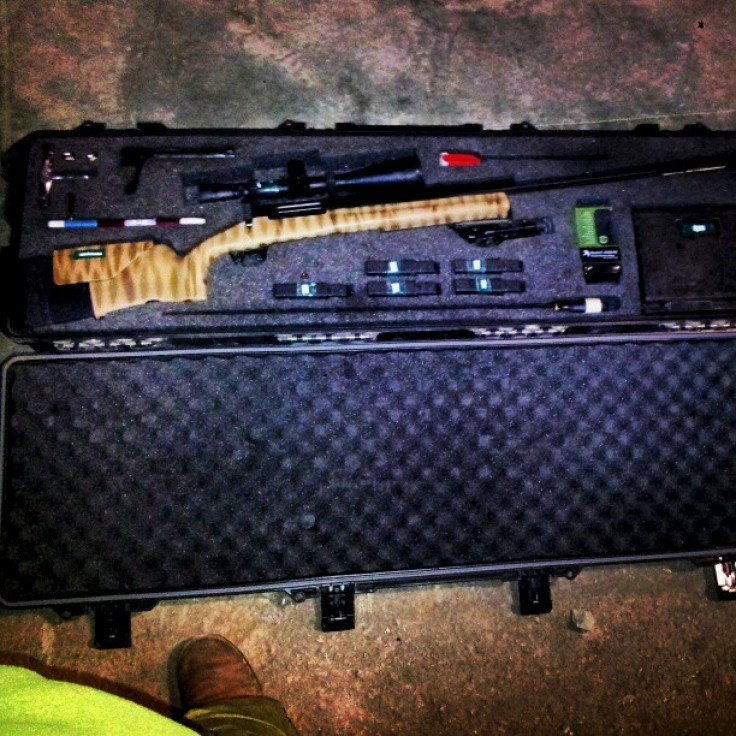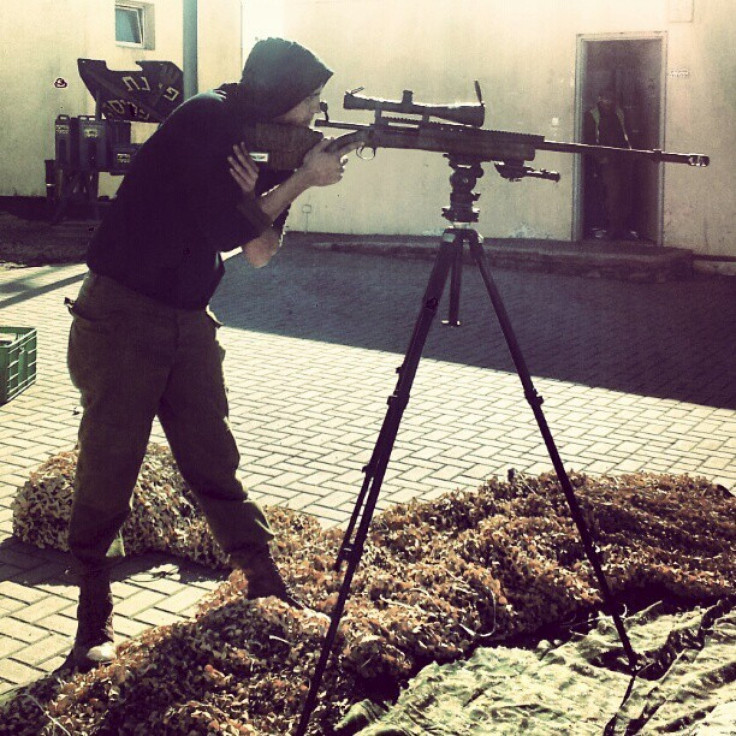 Breaking The Silence, an organization of ex-IDF soldiers who aim to raise awareness of what life is like in the Palestinian territories, called the photo an "absurd show of force" and an "abuse of power rooted in the military control of another people" on their Facebook page.
"Ten years have passed. Technology and media have changed. The distribution of images has changed. But the exaggerated sense of power and the blatant disregard for human life and dignity have remained: This is what occupation looks like," they wrote.
Ostrovski, who belongs to a sniper unit, is the third IDF soldier in the past week to run into trouble for posting inappropriate photos. The other two soldiers were reported for posting a photo of one of them posing next to four blindfolded and bound Palestinian detainees, YNet News reported. The soldier who posed in the photograph was sentenced to 14 days in detention. The second soldier has not yet been disciplined. The IDF press office released a statement saying that "photographs of this nature falsely represent the IDF and its values," and that the military police had opened an investigation into the incident.
© Copyright IBTimes 2023. All rights reserved.