Not Paying Child Support Means Jail Time for Some, Even When They Can't Pay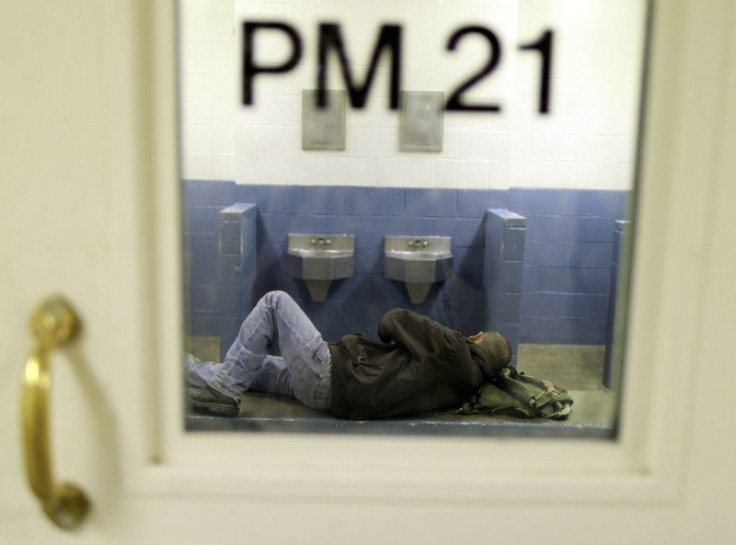 Six Georgia men who served jail time for not paying child support are taking the state to court.
The lawsuit noted that these parents were unable to make payments for reasons entirely out of their control.
Languishing in jail for weeks, months, and sometimes over a year, these parents share one trait in common besides their poverty: they went to jail without ever talking to an attorney, the lawsuit said. Not one Plaintiff had an appointed attorney to explain to a court that, through no fault of his own, he had no ability to pay. Not one had an appointed attorney to bring to a court's attention that he had been sitting in a jail for weeks or months without the means to pay his purge fee.
The lawsuit was filed on March 22 by the Southern Center of Human Rights in Atlanta.
Sarah Geraghty is the senior attorney for the Southern Center for Human Rights and the attorney handling this particular case, MSNBC.com reported. Her work at the Center includes indigent defense and the rights of people in the criminal justice system, according to her Center biography.
A study released in 2009 by the U.S. Census Bureau studied child support information from 2007.
The study found that approximately half of parents, or 46.8 percent, who were owed child support received it. Approximately one-third, or 29.5 percent, received only a portion of what was owed to them. And about one-fourth, or 23.7 percent, did not receive any of the child support money they were owed.
And this was before the U.S. economy tanked.
These figures show the importance of child support as income to families, especially those in poverty, the U.S. Department of Health and Human Services assistant secretary for children and families Carmen R. Nazario said in a study press release. Our primary interest is making sure that children get the financial and medical support they need.
One of the plaintiffs, Randy Miller, told MSNBC.com that jailing parents should be used for the worst offenders.
I feel like it's more unfair to the kids, because now not only do the kids not get any money, nor do they even get to spend time with their fathers once they get locked up, he said.
Seth Harp, a retired Georgia senator and former member of the state's Child Support Guidelines Commission told MSNBC.com that incarceration was used sparingly, and only really for people who are found in willful contempt.
You can't get blood out of a turnip, but you can put the turnip in the cooler, he said. And in 34 years of doing this, it's amazing, you put someone in the cooler and the money seems to come.
© Copyright IBTimes 2023. All rights reserved.