NSA FISA Controversy: Congress Looks To Reform Secret Court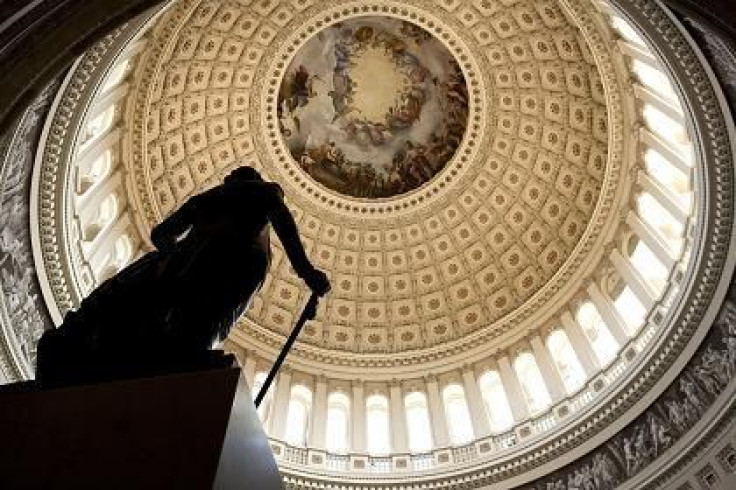 Since former National Security Agency contractor Edward Snowden revealed that the government is collecting a significant amount of data from American citizens, members of Congress have begun to look seriously at the secret court approving these surveillance activities.
Beginning last month, numerous bills have been put forward to make the court more transparent and trustworthy. On Wednesday, a House Judiciary Hearing will examine how the federal government is running programs that were approved by the FISA (Foreign Intelligence Surveillance Act) court. Though some lawmakers have been sounding alarm bells about the court for a few years, current bipartisan interest in the court's activities put the FISC (Foreign Intelligence Surveillance Court) at the center of possible congressional responses to Snowden's leaks.
"I think the public is extremely concerned about the metadata that is being collected," said Rep. Steve Cohen, D-Tenn., who has put forward a proposal to reform the secret court. "I think because of that massive concern, that because the Snowden situation has maintained itself in the news," questions about the court have not been as "front-burner as they are now," Cohen said.
Civil liberties advocates also feel that the FISA court is where they are most likely to win reforms, particularly when it comes to increasing transparency. "In terms of issues that have bipartisan support and are more likely than others to go forward, I would agree that this is one of those issues," said Sharon Bradford Franklin, a senior counsel at the Constitution Project, a nonpartisan legal research and advocacy group.
In response to abuses of the government's spying powers, Congress created the FISC in the 1978 Foreign Intelligence Surveillance Act to approve warrant applications for surveillance activities related to national security. For years, the court appeared to function just as Congress had intended, even though the process is one-sided: the government seeks approval for an operation, and there is no pushback from a counterparty to argue that the operation is overreaching. But in light of the recently leaked documents detailing the vast scope of the National Security Agency's surveillance programs, members of Congress are beginning to question whether the secret court is acting as an effective check on the government's spying operations. In fact, recent revelations show that the scope and functions of the court have vastly expanded in recent years.
Perhaps the greatest change at the FISC is that judges are no longer simply reviewing warrant applications for individual surveillance operations. Instead, FISA court judges are reviewing and approving what is called "programmatic surveillance," the procedures the government intends to use to conduct broad surveillance operations over a significant period of time. This change was the result of the 2008 FISA Amendments Act (FAA), which under Section 702 allowed the government to perform large-scale operations that needed to be authorized only on an annual basis.
Now that the judges are approving surveillance on a much greater scale, civil liberties advocates feel that the one-sided process at the court is insufficient. Last week, retired District Court Judge James Robertson, who served on the FISC for three years before resigning in protest over the Bush administration's warrantless wiretap program in 2005, said that the court needs an adversarial process to evaluate programmatic surveillance. Robertson made his comments at a public workshop of the Privacy and Civil Liberties Oversight Board (PCLOB), a government agency created to advise on civil liberties concerns. "A judge needs to hear both sides of a case before deciding," he said. "It's quite common -- in fact it's the norm -- to read one side's brief or hear one side's argument and think, hmm, that sounds right, until we read the other side."
Robertson's proposal made headlines and will be a central piece of legislation forthcoming from Sen. Richard Blumenthal, D-Conn., to reform the court. His bill will include "a special advocate with the power and responsibility to ensure that privacy rights are considered in FISA court opinions, and an opportunity for civil society organizations to weigh in before the court issues a ruling that substantially alters the balance between liberty and security in federal policy," Blumenthal wrote in a Politico op-ed Monday.
Another proposal to change the structure of the court comes from Rep. Steve Cohen, D-Tenn., whose bill would change the way judges are appointed, a reform also mentioned by Blumenthal. Currently, the 11 FISA court judges are appointed to seven-year terms by the chief justice of the Supreme Court -- a system that has resulted in judges appointed to the federal bench by Republican administrations now making up 10 of the 11 members. Cohen's bill would give the chief justice three appointments, with the remaining eight divided among Democrats and Republicans in the House and Senate in order to create a more ideologically diverse court. Cohen, who is a member of the House Judiciary Committee, said he intends to discuss his proposal at a FISA oversight hearing Wednesday morning.
Most of the reforms coming from Congress, including Blumenthal's and Cohen's proposals, take on the issue of transparency, which civil liberties advocates believe is a major concern, by seeking to declassify at least some of what goes on at the FISA court. A bipartisan bill from Democratic Sen. Jeff Merkley of Oregon and Republican Sen. Mike Lee of Utah takes on the issue of "secret law," a reference to the fact that the FISC is reportedly issuing opinions that create a legal framework for the government's surveillance programs and are not public. The result is that while the statutes passed by Congress are available to the public, how those statutes have been interpreted and used remains secret. According to a New York Times report, the FISC has interpreted acts of Congress to give the NSA broad new authorities in lengthy opinions that are hidden from the public.
It is unclear when the court began to issue these long opinions, but when Robertson was on the court, he said he was unaware that any such opinions were being written. "This business about there being a whole body of long opinions that have been written, that surprised me," Robertson said at the PCLOB workshop. "I didn't know about them when I was on the court." Robertson declined to speculate on why the court began to issue longer opinions, but it does seem clear that this is a more recent development. Cohen's proposal would require 60 percent of the 11 judges to agree in order to issue opinions when the entire court is considering a case.
To shed some light on this secret body of law, Merkley and Lee's bill would require the attorney general to declassify significant FISC opinions that contain substantive legal interpretations, with exceptions for opinions that contain sensitive national security information. The bill has several co-sponsors in the Senate, including Sen. Patrick Leahy, D-Vt., the chairman of the Judiciary Committee. Reps. Adam Schiff, D-Calif., and Todd Rokita, R-Ind., have introduced a companion bill in the House.
A second transparency proposal comes from Michigan Rep. John Conyers, the top Democrat on the House Judiciary Committee, and Michigan Republican Rep. Justin Amash, a sophomore congressman with libertarian leanings. In addition to reining in the collection of data on American citizens, the bill would require that FISA court opinions be shared with Congress and that summaries of the opinions be made public. In the wake of Snowden's leaks, many members of Congress complained that they had not been aware of the scope of the NSA's surveillance programs. The 41 co-sponsors of the bill, introduced last month, run the gamut from progressive Democrats to tea party Republicans.
At the PCLOB workshop last week, panelists made a number of other proposals to reform the FISC that have not made it into congressional proposals. One popular proposal was for the FISC to release statistics that could paint a broad picture of the kind of programs it was approving over time, without releasing anything specific to a particular case. Another popular proposal involved tightening restrictions on the use of data after it has been collected, so that the NSA would have to get a warrant to query databases that contain Americans' information. Retired Judge Patricia Wald, a member of the PCLOB and former chief justice on the D.C. Circuit Appeals Court, noted that FISA court judges "are not technical people" and wondered if they might benefit by having some sort of technical law clerk to help them understand the programs they are being asked to authorize.
The PCLOB will give Congress its own report on the NSA's two major collection programs revealed by Snowden. Civil liberties activists hope that the board's proposals will garner attention in Congress.
Rep. Cohen cautioned that major changes like the FISA reforms take time to gain support in Congress. "It takes introducing an idea, the concept, so people think about it," after which an idea can begin to gain steam and ultimately become law, Cohen said. Right now, he added, "this is the first stage."
© Copyright IBTimes 2023. All rights reserved.