NYC Soda Ban: Bloomberg Calls Starbucks 'Ridiculous' For Not Conforming To New Law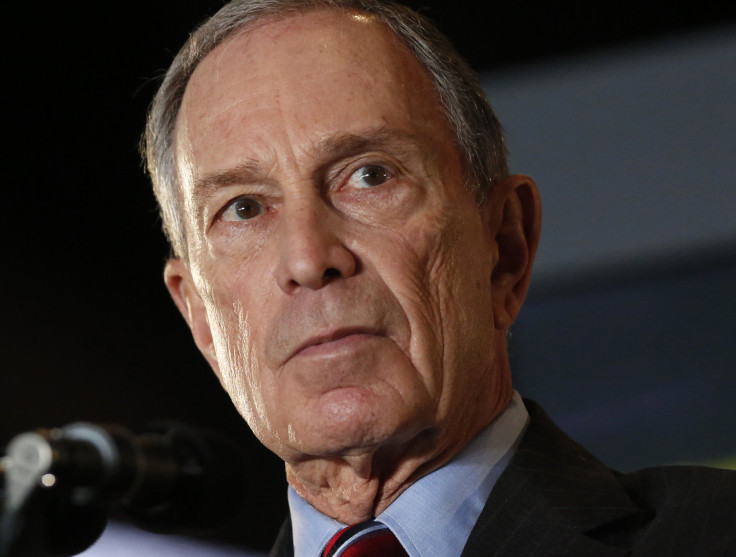 Michael Bloomberg is spreading the word across New York City, telling big businesses that if you're not with him, you're against him.
Bloomberg, whose large, sugary drink ban will start tomorrow in the Big Apple, told television show "Face The Nation" that Starbucks (NYSE: SBUX) not changing its offerings in response to his new law is "ridiculous."
The Seattle-based coffee chain said it would make no immediate changes to its business despite the ban.
"Starbucks knows how to market things, knows how to package things," Bloomberg said. "They can change instantly when it's in their interest to do so."
Bloomberg's new legislation limits sugary drinks sold at restaurants, movie theaters, street carts and more to 16 ounces. Drinks including those made up of 50 percent milk or more are exempt.
The mandate will be enforced by city health inspectors during inspections and will penalize restaurants violating the ban by deducting points off sanitation scores. It's unclear, however, how significant the penalties will be or whether the city would seek out big business offenders like of Starbucks.
Starbucks spokeswoman Linda Mills told NBC News last week that the company was not making any immediate changes in response to the mandate.
Mills said the company doesn't think its drinks are subject to the new regulations because many of the company's signature drinks are milk-based, and most are highly customizable.
The company's interpretation of the new rules is that if the customer can customize the drink by asking for it to be sweetened or not, then it would fall outside the ban, she said. The rules also say that specialty coffee and tea drinks are only subject to the rule if they are less than half milk or milk substitute.
Starbucks rival Dunkin Donuts, on the other hand, will be enforcing the mandate, telling customers that come Tuesday, customers will have to add their own sugar or flavors to large and extra-large hot beverages and medium and large iced beverages. The company also announced that sweet beverages like hot chocolate will only be available in small and medium sizes.
Bloomberg's ban, which only affects restaurants and places that sell prepared foods, is in response to the growing rate of obesity in large American cities like New York.
© Copyright IBTimes 2023. All rights reserved.