Obama 2013 Cabinet: Last Two Vacancies Filled With Nods To Penny Pritzker, Michael Froman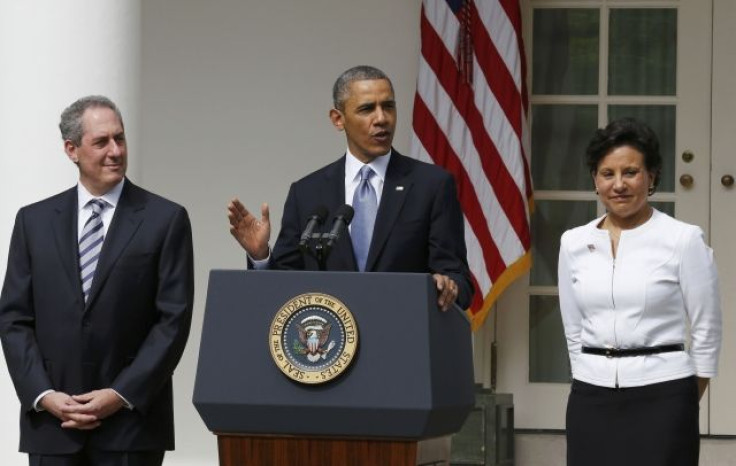 President Barack Obama on Wednesday filled out his 2013 cabinet officially nominating Penny Pritzker for commerce secretary and Michael Froman as the next U.S. trade representative.
Pritzker is a Chicago businesswoman and an Obama fundraiser. She sits on the board of the Hyatt Hotels Corp. Since 2009, Froman has served as deputy assistant to the president and deputy national security adviser for International Economic Affairs. Obama and Froman have been friends since law school.
In his announcement on Wednesday, Obama said the two will be making sure America is a magnet for jobs.
"She has been an extraordinary civic leader in our hometown of Chicago," the president said of Pritzker and praised her work for the Aspen Institute's Skills for America's Future initiative.
Obama credited Froman as the driving force behind organizing many international summits where big business gets done.
"He's won the respect of our trading partners around the world," Obama said, adding that Froman will continue to seek out trade with the Asia-Pacific and Europe.
The president urged the Senate to confirm the two without delay.
© Copyright IBTimes 2023. All rights reserved.