Obama Administration Slow To Adopt Workplace Safety Rules For Factories, Construction Sites, Mines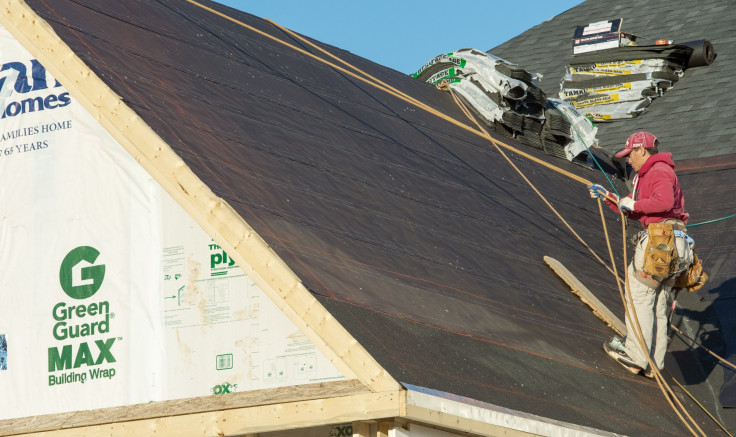 The Obama administration is delaying the introduction of potentially life-saving health and safety rules for American workers, according to the White House's latest regulatory agenda, which details federal rulemaking priorities. On Thursday, officials revealed they are pushing back timetables set last fall on several key rules at the Occupational Safety and Health Administration (OSHA) and the Mining Safety and Health Administration (MSHA).
In a joint statement, the agencies said the semi-annual agenda is "more of a guidance document than a firm schedule, and although we try to meet the scheduled times, the timing of the actual regulatory process is influenced by many factors that are often difficult to predict."
But that's little consolation for labor advocates, even as such delays have become commonplace. "It's unfortunate," says Keith Wrightson, a workplace-safety expert at the consumer advocacy group Public Citizen. "These things save lives."
In its agenda last fall, the Obama administration said a long-awaited proposed rule on reducing worker exposure to beryllium -- a carcinogen that when inhaled over time can lead to a life-threatening lung disease -- would be ready by January. Now, regulators say they'll issue a proposal in May. But as the rule nears its ninth month at the Office of Management and Budget (OMB), which is supposed to complete its review of rules within 90 days, observers say they anticipate further delays. A few thousand workers, mostly in the aerospace, construction, ceramics and electronics industries, are at risk of developing the disease.
The final rule for another proposed OSHA regulation, one that would improve the agency's tracking of workplace injuries and illnesses, is being pushed back one month, from August to September 2015. The rule would require employers to submit the data electronically on a quarterly basis. Having access to up-to-date data, the agency says, will enhance its ability to identify and address hazards.
Yet another final rule, officially in the works since 1990, was pushed back from June 2015 to August 2015. It would address slipping, tripping and falling hazards -- a leading cause of workplace injury and death -- by creating new requirements for fall protection systems. According to the Bureau of Labor Statistics, 724 workers died from falls, slips or trips in 2013, the most recent year of available data.
MSHA, which oversees the mining sector, is seeing delays too. A request to gather information on miners' exposure to diesel exhaust -- an early step in the rulemaking process -- was pushed back from April 2015 to December 2015, as was a proposed rule to improve the ability of underground miners to detect moving equipment, from January 2015 to July 2015.
OSHA's rule to limit exposure to crystalline silica remains on target. When inhaled as dust on construction sites or on oil and gas well pads, the substance can cause silicosis, a disease that has killed more than a thousand Americans over the last two decades. But the date of MSHA's proposed rule on exposure to silica -- which, in the United States, comes largely from mines in the Midwest -- was pushed back from October 2015 to April 2016.
Peg Seminario, director of health and safety at the AFL-CIO, says the delays aren't new. "This is what happens every time we see a regulatory agenda," she says. Limited agency resources, a backlog that stems from hesitations to issue new rules during the heyday of the tea party, and unnecessary handwringing from the OMB all contribute to the problem today, she says. Nevertheless, she notes, "for this administration, time is running out."
© Copyright IBTimes 2023. All rights reserved.