Obama To Announce Loretta Lynch Nomination Saturday From White House With Eric Holder Standing By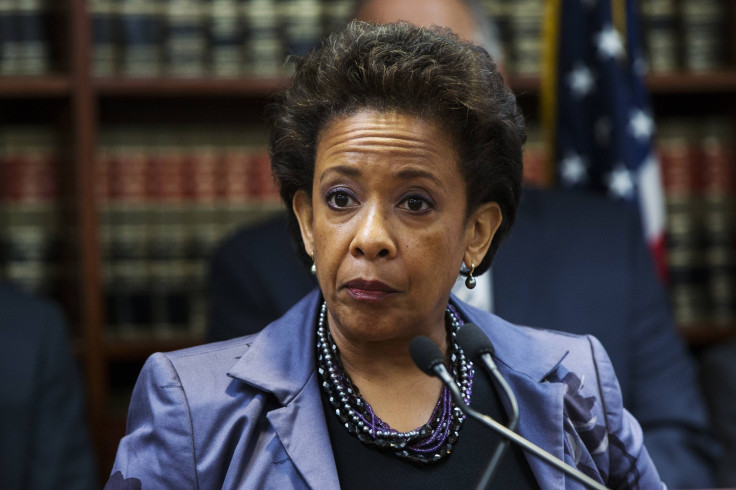 U.S. President Obama will officially announce Saturday that he plans to nominate Loretta Lynch, a New York City federal prosecutor, as attorney general, according to a White House statement released Friday evening. Obama will make the announcement from the Roosevelt Room in the White House while joined by Lynch and outgoing Attorney General Eric Holder.
If confirmed, Lynch would become the first African-American female to serve as the top American law enforcement official. The news that Obama has made a selection follows rampant media speculation about who would take over when Holder steps down, a decision announced in September.
"Ms. Lynch is a strong, independent prosecutor who has twice led one of the most U.S. attorney's offices in the country," Josh Earnest, the White House press secretary, said in an announcement, according to the New York Times. "She will succeed Eric Holder, whose tenure has been marked but historic gains in the areas of criminal justice reform and civil rights enforcement."
Lynch is currently in charge of all federal prosecutions in Brooklyn, Queens, Staten Island and Long Island, with attorneys largely working on terrorism, public corruption and organized crime cases, according to the Times. She also doesn't share a history with Obama, a key factor at a time when the president is facing mounting opposition in Washington in the form of a Republican-controlled Congress.
"President Obama has chosen a great New Yorker as the country's highest ranking law enforcement official," New York City Major Bill De Blasio said in a statement. "The nation is about to meet Loretta Lynch for the first time -- but in the five boroughs, she is already known for her character, toughness and uncompromising sense of justice. She has never been afraid to hold those in power accountable under the law, or to fight for those facing inequity. I urge the Senate to recognize Loretta as the accomplished and respected leader she is, and confirm her as Attorney General."
© Copyright IBTimes 2023. All rights reserved.