President Obama Snapped At Vice President Joe Biden At White House Lunch: Report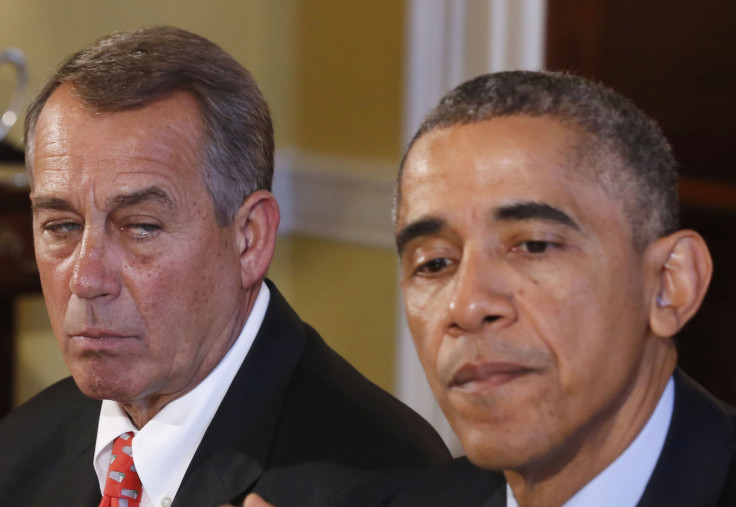 WASHINGTON -- Immigration has quickly devolved into one of the most contentious issues in Washington. Republicans and Democrats are already at odds over not just the policy issue but what happened at a closed-door meeting Friday.
The groundwork was laid earlier this week when President Barack Obama announced he would sign executive orders to implement several provisions in a Senate-passed bill that never got a vote on the floor.
Republicans immediately pushed back, warning that nothing will get accomplished in Washington if the president uses his executive powers. "If he acts alone, he will poison the well," House Speaker John Boehner said.
At a lunch meeting on Friday, the issue surfaced again. Obama was insistent that if Republicans didn't act on immigration reform, he would.
A Republican aide told the Associated Press that Obama told Boehner that his patience was running out. The aide said Vice President Joe Biden then interjected to ask how long GOP leaders would need -- and at that point, according to the AP, an angry Obama cut Biden off.
With all the problems Obama faces from Republicans, he doesn't need speculation that he's being challenged by his own vice president.
A Democratic congressional aide familiar with the meeting countered the AP's version of the incident, saying Obama was firm but courteous.
"At no time did the president cut off the vice president," the Democratic aide said. "The president and the vice president both agreed that is long overdue for House Republicans to act on immigration."
Both sides acknowledged that immigration was a topic at the lunch, which was intended to get the relationship between the White House and Congress on a more cordial footing.
"The Speaker warned that unilateral action by the president on executive amnesty will erase any chances of doing immigration reform and will also make it harder for Congress and the White House to work together successfully on other areas where there might otherwise be common ground," according to an account by Boehner's office.
© Copyright IBTimes 2023. All rights reserved.