Obama: Boston Bombings Show Dangers Of Self-Radicalization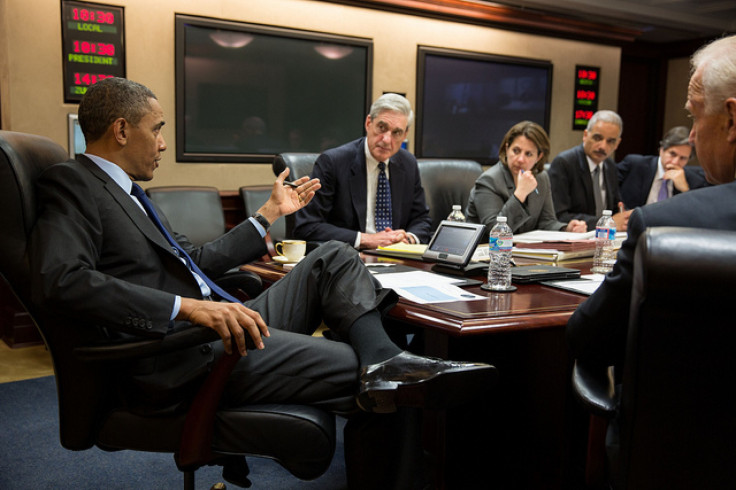 The recent bombings at the Boston Marathon are an example of the dangers of self-radicalized individuals, President Barack Obama said in a press conference Tuesday at the White House.
"Those are in some ways more difficult to prevent," Obama said.
Two suspects of Chechen origin, Dzhokhar and Tamerlan Tsarnaev, have been implicated in the incident that has killed three and wounded more than 200. Tamerlan, 26, died in a firefight with police days after the bombings, and his younger brother, Dzhokhar, 19, was wounded and has now been charged. The two were legal immigrants and have reportedly received thousands in welfare benefits. The older brother had in fact become an American citizen.
In the immediate aftermath of the incident, some lawmakers have charged that the FBI failed to prevent the deadly attack though it was tipped off by Russians two years ago about the older Tsarnaev's possible ties to radical Islamic elements. Russian intelligence told its American counterparts that Tamerlan had the potential to be radicalized and that he and his mother sympathized with extremists.
The FBI investigated the information but found nothing to corroborate the tip. Obama brushed aside criticisms of U.S. intelligence and shunned talk of the FBI dropping the ball, saying all agencies involved in the investigation and subsequent manhunt did exemplary work.
"We should be proud of their work," he said, adding that the FBI investigated Tsarnaev and concluded that there were no signs of danger.
The president said the question that remains is whether there was something that triggered the radicalization of Tamerlan, who Dzhokhar said was the mastermind behind the terror attack.
Obama has since asked his intelligence team to see what can be done to identify and prevent future cases of radicalization.
"All of this has to be done in the context of our laws and due process," he said. "[We have to] see if we can determine any lessons learned from what happened."
While lawmakers figure it out, the president said America will not be intimidated by acts of terror: "We are going to live our lives."
© Copyright IBTimes 2023. All rights reserved.