Obama Defends Lengthy Keystone Process, Mexico And Canada Agree To Fuel Standards At North American Summit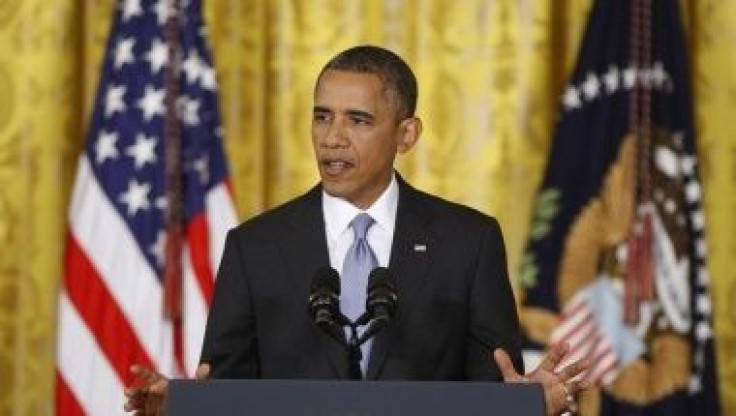 Mexican President Enrique Pena Nieto and Canadian Prime Minister Stephen Harper agreed at a summit on Wednesday to adopt the tough new fuel standards for heavy-duty trucks that President Barack Obama set for the U.S. on Tuesday, and Obama reiterated that a decision on the Keystone XL pipeline must abide by a set process.
The standards, which the Environmental Protection Agency and the Transportation Department must draft by March 2015 and complete a year later, are intended to reduce greenhouse gases through the president's executive power, which bypasses Congress.
The limits on pollution combine both with previous U.S. regulations that require cars and light trucks to burn fuel more efficiently and with proposed rules to limit carbon emissions of power plants. The new standards would allow Obama to cut carbon pollution in the U.S. by 17 percent from 2005 levels by 2020, still short of his original goal of 80 percent reduction by 2050.
The three leaders gathered in Toluca, Mexico, 40 miles west of Mexico City, to discuss economic alliances and speak to a group of North American business, civil society and education leaders.
Among those businesses was TransCanada Corp., which has proposed construction of the Keystone XL pipeline to transport oil sands from Alberta to Texas.
A U.S. State Department report released in late January concluded that the pipeline would not significantly impact the environment, a concern Obama had previously cited as a reason to not approve the project.
When asked by a Canadian journalist what more needs to be done on both sides of the border to make the decision on whether or not to allow the pipeline construction, Obama defended the lengthy process underway to decide the pipeline's fate. Canada has pushed the U.S. for years to approve the pipeline.
"There has been a process that [Keystone] has gone through, and I know it's been extensive, and at times I'm sure Stephen feels a little too laborious," Obama said at the press conference. "But these are how we make these decisions about something that could potentially have significant impact on America's economy and America's national interest."
The process laid out by the State Department will likely take months, as the State Department must consult with eight other agencies for their recommendations.
"I said previously that how Keystone impacted greenhouse gas emissions would affect our decision," Obama said. "But frankly it has to impact all of our decisions at this stage, because the science is irrefutable."
The president then explained concerns regarding the harmful effects of greenhouse gases on health, sustainability of resources and climate change.
"I believe ultimately we can both promote economic development and growth recognizing that we can't immediately transition off fossil fuels, but can work together" to reduce emissions and transition to clean energy, Obama said.
Obama also mentioned that North American cooperation to reduce carbon footprints would give the countries leverage over developing nations like China and India to persuade them to also adopt cleaner energy.
Harper insisted that Canada shares Obama's concern for climate change and has also published assessments of the pipeline's potential environmental impact with similar conclusions.
"In terms of climate change, I think the State Department report was pretty definitive on that issue," Harper said. "We're already collaborating on climate change standards but also understand the State Department's review is correct."
FOLLOW MORE IBT NEWS ON THE BELOW CHANNELS