Obama Promises Executive Order To Protect Transgender Federal Employees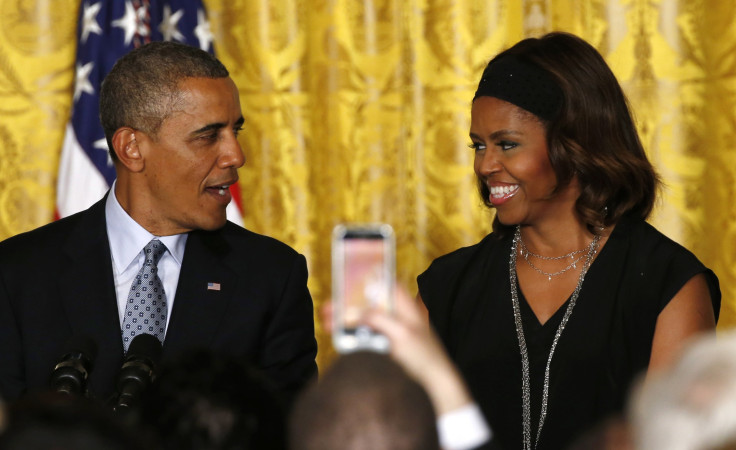 President Barack Obama will issue an executive order that formalizes protection for transgender federal employees from discrimination, he announced Monday.
The president made the announcement during a White House gathering to commemorate LGBT Pride Month, which he declared official in 2011. Obama paid tribute to LGBT figures in his life and reiterated plans for an executive order to protect employees of federal contractors from discrimination before making the transgender order announcement.
"The majority of Fortune 500 companies already have nondiscrimination policies to protect their employees because it's the right thing to do and because many say it helps to retain and attract the best talent," Obama said. "So if Congress won't act, I will."
"I've asked my staff to prepare an executive order for federal employees who are already protected on the basis of sexual orientation will now be formally protected from discrimination based on gender identity," continued Obama.
The order would formalize protections Obama instituted in 2009 that protected employees from discrimination "for reasons unrelated to their job performance."
The American Psychological Association defines transgender as "an umbrella term for persons whose gender identity, gender expression or behavior does not conform to that typically associated with the sex to which they were assigned at birth."
At the event, Obama also spoke out in support of underprivileged children, living wages and undocumented migrants. He announced earlier in the day he would sign an executive order to reform immigration policies "within [his] existing legal authorities."
Obama argues that congressional inaction prompts him to use executive orders, which has irked House Republicans. House Speaker John Boehner, R-Ohio, threatened to sue him over the weekend for what he says is excessive uses of executive power, but Obama dismissed the suit as a "stunt."
According to Obama, Boehner told him last week that the Republican-controlled House would block a vote on an Senate immigration bill.
You can watch the president's entire speech below. He announces the executive order at around 29 minutes into the video.
© Copyright IBTimes 2023. All rights reserved.