Obama Signs Stock Act, Banning Insider Trading In Congress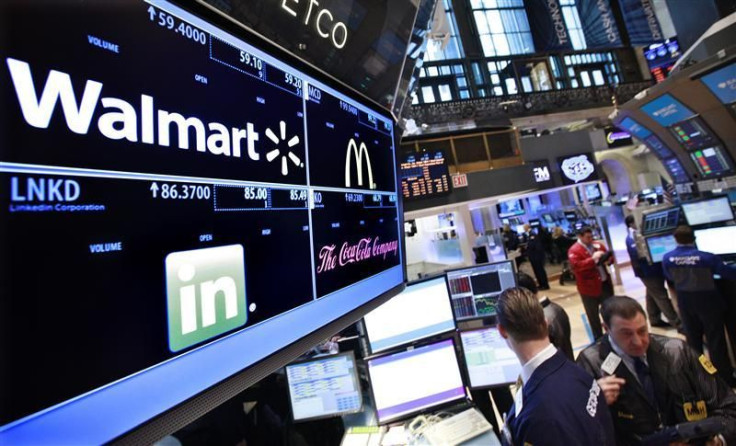 President Barack Obama on Wednesday signed a law that strengthens a ban on insider trading of financial securities by members of Congress.
The Stop Trading on Congressional Knowledge, or Stock Act, passed both chambers in March, four months after a CBS News investigation and a book that detailed how lawmakers made trades using nonpublic information they gained on the job.
Insider trading is already illegal for everyone, members of the Senate and the House of Representatives included. But the new law explicitly forbids lawmakers and any other federal employee to use information they gather about pending or potential government activity to buy or sell stocks. It also tightens disclosure requirements on financial transactions.
The idea that everybody plays by the same set of rules is one of our most cherished American values, Obama said at a ceremonial bill-signing. The Stock Act makes it clear that if members of Congress use nonpublic information to gain an unfair advantage in the market, then they are breaking the law.
Obama tied his support of the law -- a rare instance of bipartisan support getting a bill to his desk -- to his re-election campaign message of ensuring a level playing field for all, instead of an economy in which a shrinking number of people do exceedingly well while a growing number struggle to get by.
The president said that while the Stock Act will help close the deficit of trust between Americans and those they send to Capitol Hill, more needs to be done to limit the corrosive influence of money in politics. He suggested curbs on ownership of stock in companies affected by a member's work in Congress, as well as a ban on lobbying for or by bundlers -- fundraisers who collect contributions for a political campaign.
Supporters of the Stock Act said it was needed because of the dearth of insider-trading investigations into lawmakers' investments.
One member discussed in the report by CBS's 60 Minutes last November, Rep. Spencer Bachus, R-Ala., is now facing a House ethics investigation for insider trading, the first of its kind. Bachus, as chairman of the Financial Services Committee, plays a central role in designing rules for how investment markets function.
According to the 60 Minutes report, the legislator from Alabama bought stock options after a September 2008 meeting with Hank Paulson, who was Treasury secretary at the time, and Federal Reserve Chairman Ben Bernanke about the impending financial collapse. Bachus says he has never traded on nonpublic information and that most people at the time knew the U.S. economy was about to go over a cliff.
Rep. Louise Slaughter, D-N.Y., who introduced her version of the Stock Act six years ago, praised the bill's passage but said reforms are needed in the political intelligence industry, in which Washington insiders use knowledge and clout to trade on the stock market.
The Senate had proposed stronger legislation that would have required investor-lawmakers to register with Congress, like lobbyists do, and given prosecutors more authority to crack down. Senators and representatives ultimately passed a weaker version of the bill, dropping these provisions.
This legislation is terribly important to restoring the trust that the American people have placed in us, Slaughter said. I remain committed in the fight to bring the political intelligence industry into the light of day.
© Copyright IBTimes 2023. All rights reserved.