Obama Speech: Democrats Praise the President's Proposal, Call on Republicans to Pass Legislation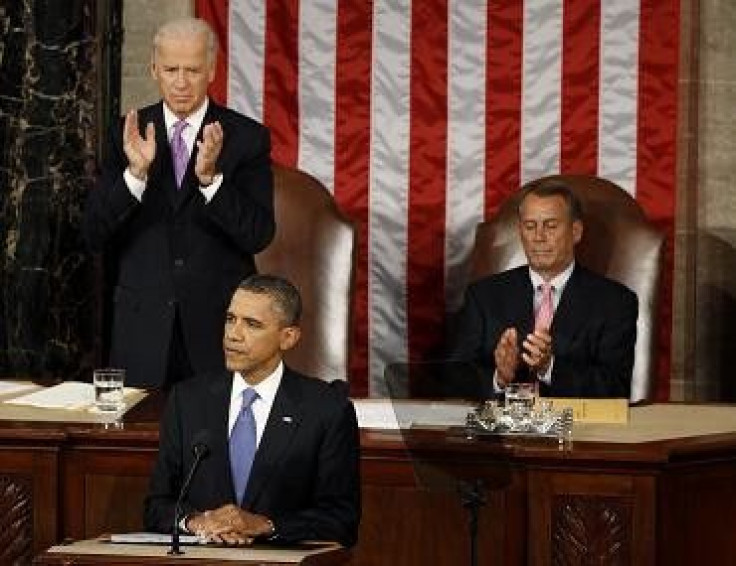 Democrats responded positively in the wake of President Obama's job speech, generally praising the President's plan while calling on Republicans to let go of partisan squabbles and support the proposal in order to get Americans back to work.
Senate Majority Leader Harry Reid applauded Obama's effort to enact common sense solutions that drew on a variety of bipartisan ideas.
Most of the ideas in this bill have been supported by both Democrats and Republicans. These are common-sense solutions for getting our economy moving again and spurring hiring in the private sector, he said.
Reid reportedly scheduled a can't-miss Senate vote on Thursday directly after the speech after rumors surfaced that many Republicans planned on skipping the event.
Similarly, House Minority Leader Nancy Pelosi lauded Obama's plan, saying it offered a strategy to help small businesses, succeed and hire, provide tax relief for our workers, rebuild America and provide aid to those who have lost their jobs through no fault of their own.
While Democrats largely supported the initiative, some said the President missed some crucial talking points.
I would have liked to have seen a greater emphasis on domestic energy production and a special focus on water and flood protection for the nation, said Sen. Mary Landrieu (D-La.), adding that Obama's proposal is a solid foundation for Congress to build on.
Although Republicans opted out of issuing an official response to the speech -- a move that earned the ire of Pelosi, who said it would speak volumes about their lack of commitment to creating jobs -- many of them issued their own statements, which took on a variety of views.
While some Republicans were not shy about expressing their skepticism -- GOP presidential nominee Rep. Michele Bachmann said it exemplified how the president is politically paralyzed and philosophically incapable of doing what needs to be done, -- the party's leadership stated they were willing to work with their colleagues from both sides of the aisle to do what is best for the economy.
The proposals the president outlined tonight merit consideration. We hope he gives serious consideration to our ideas as well, said House Speaker John Boehner.
Meanwhile, in a brief interview with Bloomberg TV, House Speaker Eric Cantor said that while Republicans and Democrats disagree about how to create jobs, Congress, shouldn't let the differences get in the way of how we can work together.
© Copyright IBTimes 2023. All rights reserved.