Obama Student Loan Plan Aims to Ease Burden of Repayment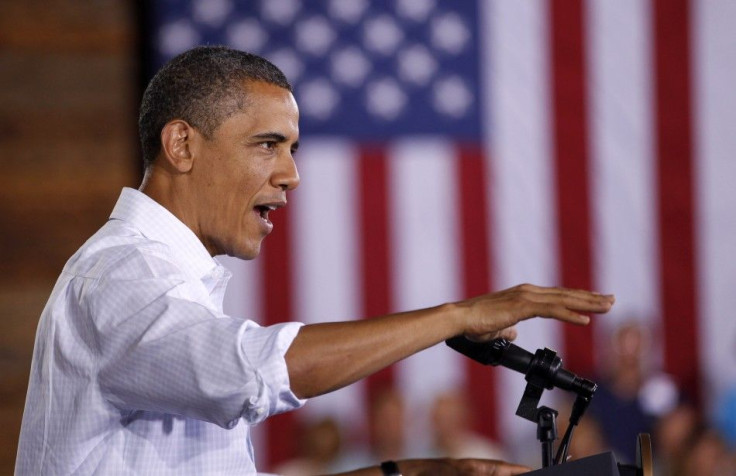 President Barack Obama is expected to announce the details of a new executive action aimed at easing the burden of student loan repayment on Wednesday afternoon, in a move that could potentially help millions of college graduates who have struggled to find a job in a tough economy.
Obama will unveil his new Pay As You Earn plan in a speech this afternoon at the University of Denver, the end of the president's three-day tour of the West Coast. The initiative marks another attempt by the Obama administration to go around Congressional Republicans to enact sections of his failed $447 billion American Jobs Act, which was stalled in the Senate in a sharply partisan vote earlier this month.
Steps like these won't take the place of the bold action we need from Congress to boost our economy and create jobs, but they will make a difference, the president said in a statement.
Plan Would Cap Interest Rate at 10%
The plan would cap borrowers' student loan payments at 10 percent of their discretionary income beginning in 2012, down from the current 15 percent, in addition to allowing borrowers' to be eligible for forgiveness on the balance of their debt in 20 years instead of 25 years. The administration predicts the change will lower monthly payments for more than 1.6 million student borrowers.
The plan would also reportedly provide an opportunity for reduced interest payments and allow borrowers to consolidate their loans under the same terms and conditions, a change that proponents say will simplify the payment process for millions of graduates.
In a global economy, putting a college education within reach for every American has never been more important, Obama said in a statement. But it's also never been more expensive. ... Steps like these won't take the place of the bold action we need from Congress to boost our economy and create jobs, but they will make a difference. And until Congress does act, I will continue to do everything in my power to act on behalf of the American people.
Congress will not be required to vote on the student loan changes since it is an executive order.
Americans owe more on student loans than on outstanding credit card debt, with total outstanding loans expected to exceed $1 trillion this year, according to the Federal Reserve Bank of New York. Student loans are the primary source of household debt aside from mortgages.
Effort Designed to Help More Students Service College Debt
While more than 36 million Americans have federal student loan debt, the White House reports only 450,000 have taken advantage of the existing income-based repayment program. As a result, the administration plans to take steps to reach out to borrowers to let them know about the program; The Department of Education will reportedly mail letters to borrowers who qualify.
Moreover, the administration aims to makes changes to allow six million students to consolidate several federal loans into a single monthly payment, a move that reduces the risk of default. The option will be available beginning in January, and students who take advantage will be able to receive a 0.5 percentage point cut in the interest rate on some of their loans.
The Great Recession and stagnant economy has been particularly difficult on young Americans, who have seen it reflected in their college tuition prices -- a complaint that has been prominent among the Occupy Wall Street protesters and their cohorts across the nation.
A recent report from the College Board found that average in-state college tuition and fees rose 8.3 percent this year, while fees at private colleges increased 4 percent. The cost surges were the result of a weak economy and cut in state funding that has not kept pace with college enrollments, according to the report. However, it specified that most of the rise was driven by California, where college costs shot up by a significant 21 percent.
Higher Education: Not Cheap
The average in-state tuition at a public four-year institution for the 2011-2012 term is $17,131, while at private colleges it is a hefty $38,589.
Just over 55 percent of people between 16 and 29 were employed in 2010, according to figures from the U.S. Census Bureau, down from 67.3 percent in 2000.
Obama's executive order accelerates the implementation of the Pay as You Earn plan, which was passed by Congress last year and scheduled to begin in 2014. The changes will not be funded by taxpayer dollars, according to the White House.
© Copyright IBTimes 2023. All rights reserved.