Obama Talks Immigration Reform At George W. Bush Presidential Library Dedication Ceremony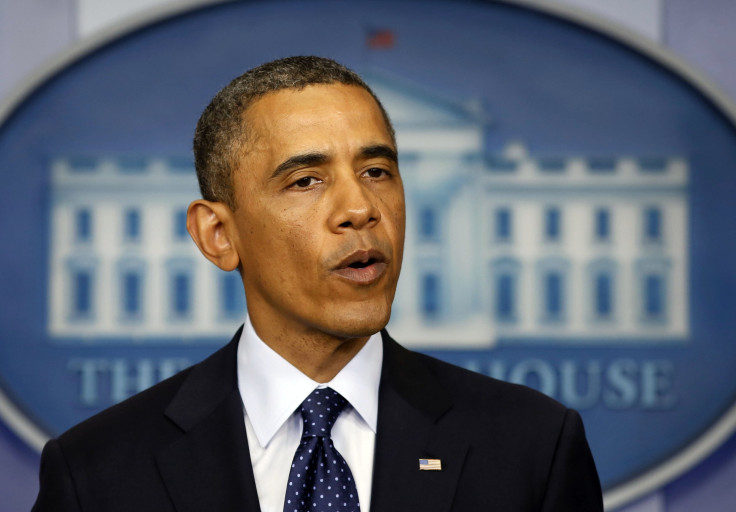 President Barack Obama joined three former U.S. presidents and thousands of guests in Dallas Thursday morning to honor the life and legacy of the 43rd president by helping to dedicate the George W. Bush Presidential Center.
The 226,000-square-foot center, located on the campus of Southern Methodist University. includes the George W. Bush Presidential Library and Museum, as well as the Bush Institute. The center will open to the public May 1 and is the 13th such site in the network administered by the Office of Presidential Libraries.
In attendance at the ceremony with Obama were former presidents George H.W. Bush; Bill Clinton; Jimmy Carter; the man of the day himself, George W. Bush; and their wives.
"This is very special for Barbara and me," the elder Bush told the gathering in a brief speech just before standing -- with the help of his wife and son, because he suffers from Parkinson's disease -- to wave to the crowd.
"To know the man is to like the man, because he is comfortable in his own skin," Obama said in his speech at the ceremony. "He takes his jobs seriously, but he doesn't take himself too seriously. He is a good man."
Obama also briefly spoke about comprehensive immigration reform -- Bush attempted to overhaul immigration policy in 2007, but the Senate killed the effort -- and said he hopes to achieve it with House Speaker John Boehner, R-Ohio. If it is achieved, Obama said, it will "be in large part thanks to the hard work of President George W. Bush."
When it was his time to speak, the younger Bush took time out to thank his father and said it is the first time in history that parents are seeing their child's presidential library. He also said the day marks a milestone that began 20 years ago when he announced his campaign for governor.
"The beautiful building has my name above the door, but it belongs to you," Bush said. "I am proud to dedicate this center to the American people."
Bush said when future generations visit the library and study his presidency, they are going find out that his administration stayed true to its convictions.
The dedication of the presidential library and museum came on the heels of news that the 43rd president's approval rating hit a seven-year high.
A recent Washington Post/ABC News poll found that 47 percent of Americans now approve of Bush's eight-year presidency. It's Bush's highest approval rating since 2005.
© Copyright IBTimes 2023. All rights reserved.