Obama's Pro-Labor Executive Order Blasted By House Republicans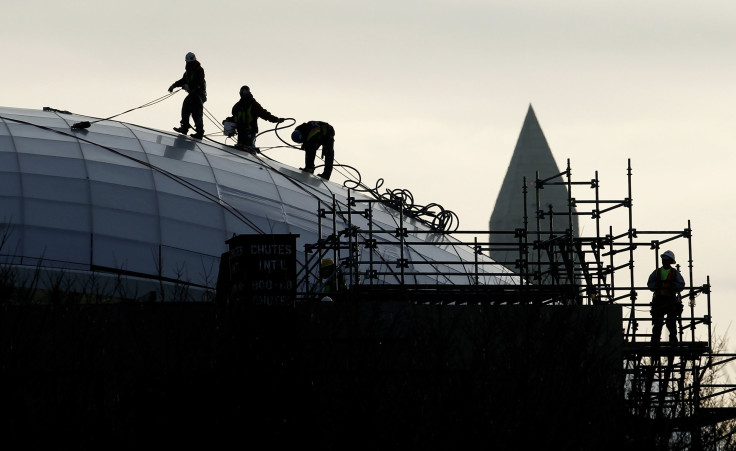 Republicans are railing against an executive order from President Barack Obama aimed at improving the labor standards of federal contractors. At a House Education and Workforce Committee hearing on Thursday, GOP members launched a barrage of attacks, calling the White House directive burdensome for business, unconstitutional and subject to abuse.
"Rather than implement another layer of bureaucracy, the administration should work with Congress and stakeholders to use the existing system to crack down on bad actors and ensure the rights of America's workers are protected," committee Chairman Tim Walberg, R-Mich., said in his opening statement.
Labor advocates say the existing system doesn't cut it, and unfairly allows for employers with shoddy records to keep reeling in contracts. Obama's order bars contractors who repeatedly violate labor laws from getting federal work. The president issued it last July, though it won't take effect until 2016.
The measure also adds to the responsibilities of employers, instructing them to self-report labor violations, update the federal government every six months, and keep tabs on the labor records of subcontractors. About 24,000 businesses with 28 million workers currently do business with the federal government, according to the Labor Department. That accounts for more than one in five workers in the United States.
One concern expressed by Republicans is that the order would encourage authorities to "blacklist" responsible contractors accused of wrongdoing.
"This could be particularly devastating for employers that are the target of union corporate campaigns," Rep. Bradley Byrne, R-Ala., said at the hearing.
Supporters of the order say the new disclosure requirements aren't anything beyond what some states and institutions already have in place.
During her testimony, Karla Walter of the Center for American Progress pointed to the success of bidder-screening programs in states like California, Illinois and New York and federal agencies like the Department of Defense and Chemical Safety Board.
"This will make a difference for millions of working Americans, ensure that law-abiding companies can compete on an even playing field and prevent the waste of taxpayer dollars," Walter said.
© Copyright IBTimes 2023. All rights reserved.
FOLLOW MORE IBT NEWS ON THE BELOW CHANNELS