Obama's Re-election Lifts US Stock Futures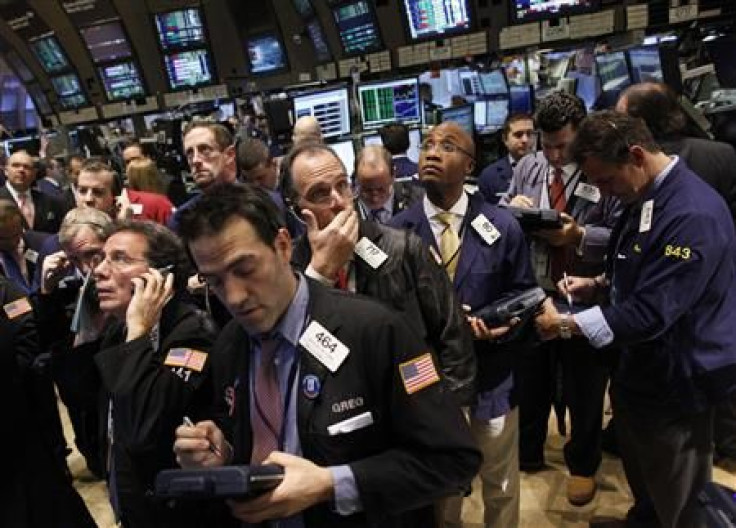 The U.S. stock index futures point to a higher open Wednesday as investor sentiment was lifted following re-election of Barack Obama as the President.
The futures on the Dow Jones Industrial Average were up 0.28 percent, the futures on the Standard & Poor's 500 Index were up 0.34 percent and those on the Nasdaq 100 Index were up 0.40 percent.
Investors were focused on the outcome of the U.S. Presidential elections and its impact on the markets. Market players were encouraged to note that there was no delay in producing a victor in a race which was expected to be closer than the final outcome. Obama's win appears to have lifted market confidence with investors hoping for more monetary easing polices from the policymakers in the U.S. that will help revive the economic growth momentum of the world's largest economy.
Market participants sense that Obama will face the colossal task of resolving the looming fiscal cliff but for now markets are welcoming the decisive outcome. Following the projection of Democrats controlling the Senate and Republicans retaining the House of Representatives the U.S. Congress is expected to be divided, which will present a challenge to Obama while pushing for economic reforms.
On Tuesday, the U.S. stocks rose with market players awaiting the results of the Presidential election. The Dow Jones Industrial Average rose 1.02 percent, the S&P 500 Index was up 0.79 percent and the Nasdaq Composite Index gained 0.41 percent.
European markets rose Wednesday as investors hoped that euro zone leaders will soon enter into an agreement to make sure steps are taken to tackle the debt burden faced by Greece. Investors are focusing on Greece where the parliament is due to proceed to urgent vote on the implementation law of austerity and structural reforms package later Wednesday.
London's FTSE 100 was up 12.82 points, Germany's DAX 30 index rose 49.41 points and France's CAC 40 gained 30.66 points.
Asian stocks rose Wednesday following global cues. Hong Kong's HANG SENG Index rose 69.31 points, South Korea's KOSPI Composite Index was up 9.38 points and India's BSE Sensex gained 128.36 points.
© Copyright IBTimes 2023. All rights reserved.