Occupy Wall Street Helps Family Occupy a Foreclosed Home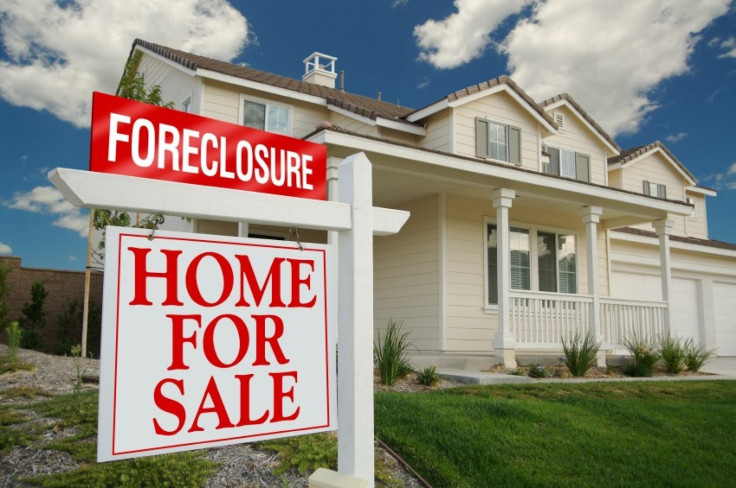 Occupy Wall Street protesters joined elected officials and community organizations on Tuesday in a march intended to highlight the human toll of the housing crash in East New York, culminating in placing a recently evicted family in a foreclosed upon home.
Organizers said they chose the Brooklyn neighborhood because of the long-impoverished neighborhood's extraordinarily high foreclosure rates, some five times the average for New York state. Protesters suggested that the march indicated that the Occupy Wall Street movement is evolving towards a greater focus on what they see as casualties of widespread economic injustice.
Today is the beginning of a new phase in the Occupy movement, a protester told a group assembled at Brooklyn's Atlantic Terminal before the march. Today we're shifting to reclaiming our public spaces, to reclaiming our homes from the corporations that have taken them from us.
Emphasizing examples of economic woes like people combatting foreclosure could help bring a broader group of people into the movment, said Margaret Collins, a self proclaimed socialist who had brought her 4-year-old son Danny along.
I think that people are watching and saying hey, this is not so irrelevant after all, Collins said. It's becoming so clear that this was a scam perpetrated on the working class and the poor. They took advantage of the dream of home ownership.
Separate groups of protesters converged on East New York in the early afternoon and marched through a steady veil of rain from one boarded-up house to another. At each stop, people described how predatory lending or unscrupulous mortgage servicing had thrown their lives into turmoil.
My home was an ATM, one woman told the crowd.
Several community organizations were present, including Picture the Homeless, New York Communities for Change and Organizing for Occupation. Charles Barron, the city councilman representing East New York, said to cheers that we are today declaring East New York a liberation zone. He was joined by city councilman Ydanis Rodriguez, who was arrested when the police raided Occupy Wall Street's formal encampent in Zuccotti Park.
Probably the eviction from the park was the best thing, because the movement is getting more color, Rodriguez said, alluding to a crowd that appeared to be more diverse than those who had lived in Zuccotti Park.
People carried housewarming gifts that included a chair and several potted plants, and as they drew closer to the final house they passed by people unpacking a white moving van. They halted at a house strung with clusters of brightly colored balloons. The house had been foreclosed upon, but on Tuesday it became home for a family of four that lost its previous residence after cuts to a housing subsidy program intended to help families move out of homeless shelters.
I just want to say I appreciate every one of you, Alfredo Carrasquillo told the crowd after emerging from his new home. This is just the beginning. There's still a lot of work to be done, but I hope all of you will be here as that work continues.
As a volunteer cleaning crew entered the house, a separate group of people broke off to aid a man who had announced that he was scheduled to be evicted that afternoon. Quincy Drayton, 30, said that he had signed the deed for his house over to someone else under the mistaken impression that it would remove his name from his mortgage.
A group of protesters walked to Drayton's nearby house and stood guard to ensure he would not be evicted. As of 5:30 p.m., no authorities had attempted to remove Drayton from his home.
© Copyright IBTimes 2023. All rights reserved.