Ocean Spray's 'Good Vibes' Marketing Move Sees TikTok Influencer Nathan Apodaca Gifted Truck
Ocean Spray CEO Tim Hayes has gifted skateboarding TikTok influencer Nathan Apodaca, also known as Doggface, with a surprise of a lifetime.
Apodaca, who has over 2.1 million followers on TikTok, was gifted a new truck in a cranberry color and a truckload of cranberry juice from the cranberry maker all because he sent out some positive vibes during a year that has been filled with ups and downs.
"We are just delighted that Nathan Apodaca has put a spotlight on our superfruit," Hayes told Adweek. "Nathan's video has brought us all such joy—particularly during a challenging year."
The gift of generosity came as Apodaca uploaded a TikTok video that went viral showing him skateboarding and singing to the "Dreams" song by Fleetwood Mac while drinking a large bottle of Ocean Spray cranberry juice.
The TikTok video garnered over 6 million views and sparked the "Dreams" Challenge on the social media platform, which also gained the attention of Fleetwood Mac co-founder and drummer, Mick Fleetwood. Fleetwood created his own "Dreams" TikTok video emulating Apodaca skateboarding, drinking cranberry juice to "Dreams."
A representative for Ocean Spray dropped off the truck and cranberry juice supply to Apodaca's RV on Tuesday, telling him that the truck was all his for keeping it postive, especially during a year that has been filled with surprises.
Apodaca's response to the gift was, "That's crazy!"
He told Adweek, "It's been a wild ride for sure, and it's awesome that I'm putting out good vibes for everyone right now. I mean, I love my Cranberry Raspberry Ocean Spray, so now I have a truckload which is pretty cool!"
Hayes, who was previously CEO at Tyson Foods, told Adweek: "We wanted to gift Nathan with something of importance to him—something we knew he needed. We can't wait to see him driving it around as he listens to his tunes."
Hayes also created his own "Dreams" TikTok video in response to Apodaca.
Since receiving the gift from Ocean Spray, Apodaca has created a new TikTok video from his truck, also to the "Dreams" song.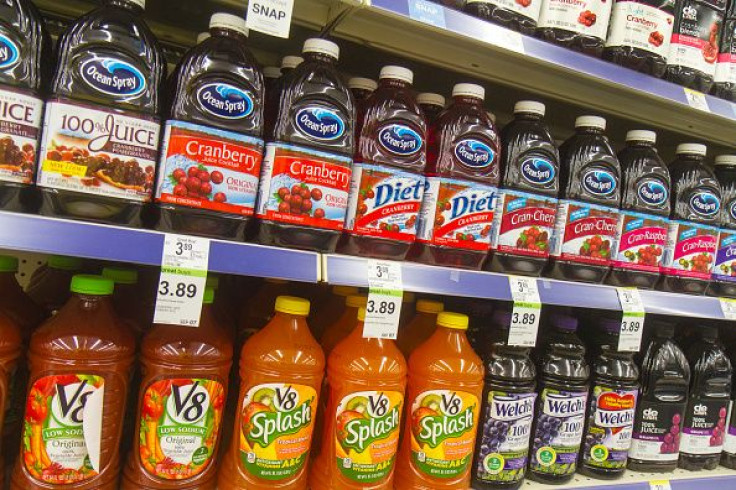 © Copyright IBTimes 2023. All rights reserved.